6 Most Recommended HTML5 Frameworks For Developing Stunning Mobile UI
The front-end of an application is quite imperative in riveting users and keeping them engaged with an app to encourage perform certain actions that can benefit your business. Since, the UI design of an application plays a great role in attracting visitors, it has to be designed with a great precision. In this mobile age, businesses are rapidly embracing mobile solutions to take their business a notch higher. While there are several approaches available for mobile app development, the HTML5 mobile app development is the most preferred. Although individuals with little or no technical knowledge can hire developers to get a prolific app for their needs, there are numerous resourceful HTML5 frameworks and tool available that support agile and easy mobile development.In this post, I will uncover the outstanding HTML5 frameworks that are known for designing and developing a fabulous interface for mobile applications. These frameworks include libraries that contain JavaScript and CSS files. These libraries allow developers to proficiently develop mobile applications without implementing any native code.Without any further ado, let's distill the best HTML5 mobile UI frameworks.
1. Kendo UI

Kendo UI
is one of the most popular HTML5 frameworks that is loaded with high end features. You can easily develop an invaluable cross platform mobile applications with this framework. This fast and lightweight platform comes complete with a set of over 70 UI widgets; this powerful set is entirely jQuery-based. While offering AngularJS integration, it also supports Bootstrap and delivers offline data solutions. It also provides an overwhelming list of 13 built-in themes that can be customized to create a desired look and feel.For the newbies in the field, it won't be hard for you to get started with the Kendo UI if you possess expertise in jQuery (which can be learned with ease) beforehand. Moreover, it also includes various open source tools.
2. Bootstrap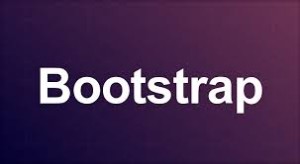 Bootstrap
is another advanced framework that supports HTML, CSS and JS, which allows one to develop aesthetic mobile apps with a responsive layout. The intuitive and simple interface of this absolute framework allows folks (with beginner, intermediate or advanced level skills) to proficiently develop mobile apps in a desired fashion. To help you work conveniently on this platform, it includes design templates that are based on HTML and CSS. You may use these templates to create forms, typography, image carousels, navigation, and so forth.
3. Ionic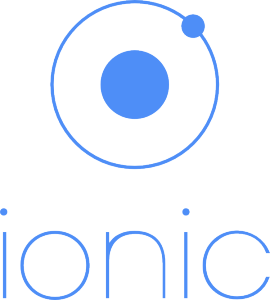 Ionic
is a fabulous HTML5 framework that helps develop advanced hybrid mobile applications. It is basically an open source front-end SDK that uses CSS, HTML and JavaScript to deliver an efficient hybrid mobile app development. It embraces tools that can help you develop highly interactive mobile applications. Moreover, it is built with CSS extension - SASS (Syntactically Awesome StyleSheets) and is optimized for AngularJS. You can easily start running this framework, it is quite easy to operate; and if required, you can also refer to its handy tutorials available over the Internet.
4. Sencha Touch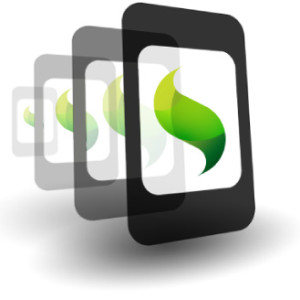 Sencha Touch
is an awesome HTML5 and JavaScript framework that enables one to create high end cross platform mobile web app. This MVC-based framework offers over 50 brilliant UI components for mobile devices and astonishing themes that boast native visual appeal. The apps developed on Sencha Touch are compatible with all major mobile platforms. Its native-looking UI widgets and powerful, adaptive layouts augment user interactions and thus, add to its credibility.
5. Onsen UI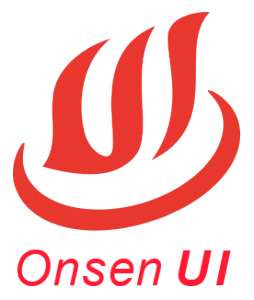 Onsen UI
is a custom element-based framework that allows one to design ravishing applications. It is designed to deliver a surefire HTML5 application with superior UX, not to mention, native-like performance. It is responsive in nature and thus, allows one to efficiently target a plethora of screen sizes without compromising on the quality. You can proficiently develop hybrid apps with the easy-to-use interface of this open source framework. Moreover, it also supports Apache Cordova and PhoneGap.
6. Intel SDK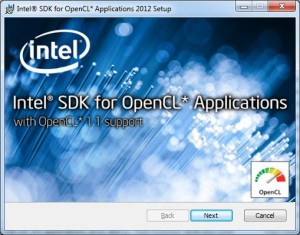 Intel SDK
is yet another amazing HTML5 framework that is popular across the globe for agile mobile app development. You can develop cross-platform mobile app easily with a desired look and feel of this tool. It makes designing, development, debugging and deploying quite simple with a scrutinized workflow.All these frameworks deliver a superlative performance, you can streamline your choice by considering your project needs and business goals. Choose the best suitable framework and develop a mobile app with a captivating and remarkable UI.