Olx Free Classifieds
OLX.in
is your solution if you are looking for selling electronics, DVDs, mobile phones, video games and many more. The platform sorts products by category, by cities, by states and by most popular to increase functionality.
To post a free classified ad is very easy and will not take you more than 10 minutes. Only click on the post a free classified ad link and choose your category. Ad a catchy title because that will increase your chances of getting noticed and upload one or more photos. It is proven that ads with photos sell quicker, and remember that a picture is worth a thousand words.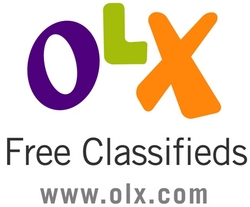 After your photo has been uploaded you have to describe your product, the more detailed the description is, the higher are the chances of the person interested in buying to really find what they are looking for.The price is set by you. If you are not sure about how much you can ask for, surf around the OLX web and see at what price others are selling similar products for. Maybe you just want to get rid of something which you believe someone else can still use, giving away your stuff for free is also an option.You must also enter your email address and your location. This is very important in order to prove that it is a real ad and also to locate your product and estimate shipping costs.If you would like to increase the visibility of your ad by 20 you may just want to upgrade your free classified to a featured ad, prices start at 50 rupees per week. Very affordable and you may just add it to your profit margin and not lose a cent.Free classifieds with OLX India is the best way to sell small things or cars and real estate and the website is constantly increasing popularity and visits not only in India but Worldwide as it is already used in over 98 countries.Visit OLX.in to post your ads right away.