10 Top Most Powerful jQuery Slideshow Plugins
The jQuery developer community has to be one of the most generous and hardworking groups of people on the web. Sensitive web design has become part of websites nowadays as it plays a crucial role in improving the visibility of the products and services online. There are many jQuery plugins that can be used in enhancing websites, regardless of the user-friendly, or easy to use. So many that it can be frustrating and confusing to select as to which jQuery plugins should be used for your benefits. Today I will show you 10 best free jQuery slideshow plugins, which you can use on your websites. You can make amazing interfaces, multiple optional slideshow by using this plugins. I hope this list will be useful for you.
Parallax Content Slider with CSS3 and jQuery
This is a jQuery Slider plugin that helps moving background. With a perfect winner, it is way different from typical slider because of its parallax appearance and quality.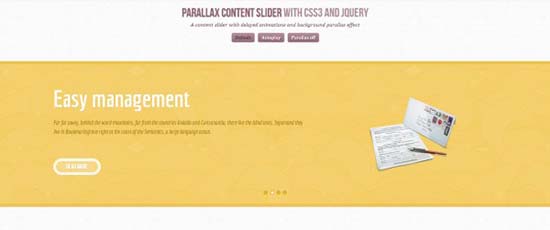 Download
Fullscreen Slit Slider with CSS3 and jQuery
Fullscreen Slit is a lovely and complicated take on website sliders. It has an engaging and unique transition process before proceeding to the next slide. This is one of a many used jQuery plugins. This tool available from Cordrops, it will help attract the site visitors.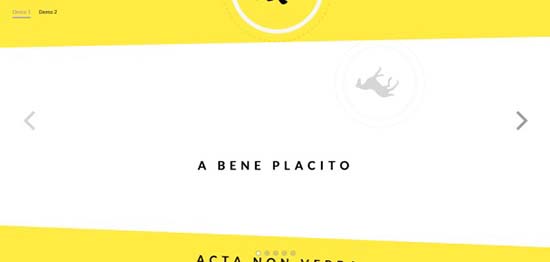 Download
Simple Multi-Item Slider
This is another jQuery slider plugins which serves eCommerce sites that offers or sell products that must be shown in items, also with its CSS animation features. As well as it allows one create an attractive display of items to make online buyers or explore the site more.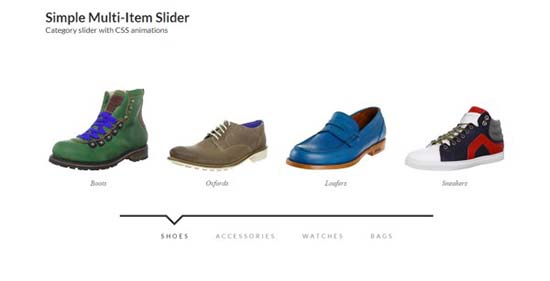 Download
Responsiveslides.js
This is Excellent slider plugin that has lightweight jQuery elements which help spotting images in a container, because it is just a small plugin that is responsive to images found in each slide.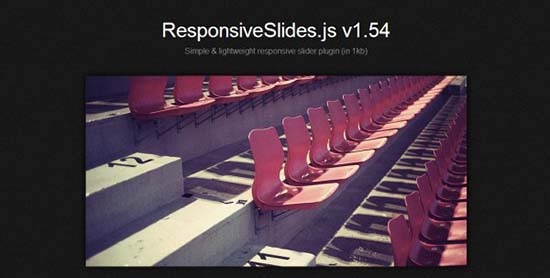 Download
Slider Gallery with jQuery
Advanced slider is compared in some of the portfolio sites due to its features to display photos or images through a thumbnail but in a horizontal set-up. It supports many different features which promote or provide photography services. This also help in photos display based on category.

Download
RSlider
RSlider is powered by jQuery that has ability to incorporate content and images along with its plain design that also adapts to the browser screen width. You can easily hold up all other categories to create stunning sliders.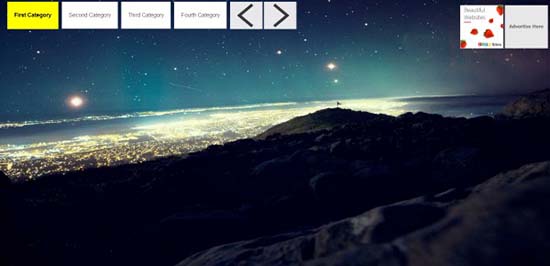 Download
Camera
This is simple slider plugin for jQuery mobile. This slider provides accessibility to all smart phone and mobile phone owners the ability to scroll through slides. Camera slider plugin supports video, images, and html, plus the perks of customization options that give freedom to web owners.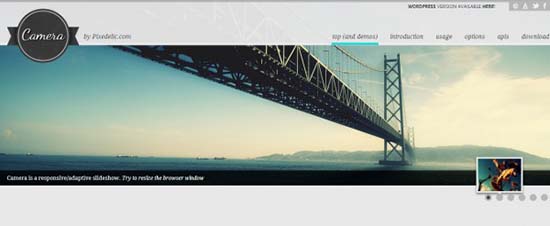 Download
Flastislide
Flastislide is another great plugin that improved and updated image carousel version. which helps displayed vertically or horizontally as per your needs. It also adapted easily to whatever layout your wish to use on your site. you can even create better and excellent display or presentation as your own effect. This is a great plugin for everyone who want to get maximum of their slider.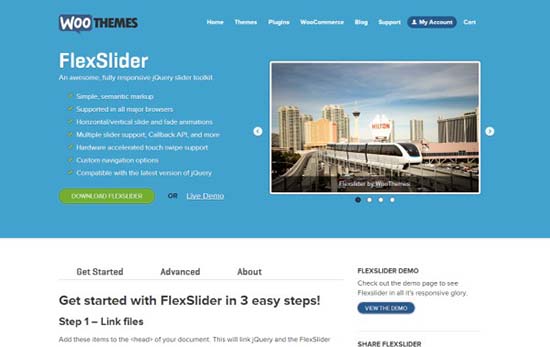 Download
Basic jQuery Slider
Basic jQuery Slider is simple carouse plugin for the beginners. You can customize it according to your preference. This is powerful slider plugin with excellent features and much more stuff that will help you to integrate perfect slider into your site.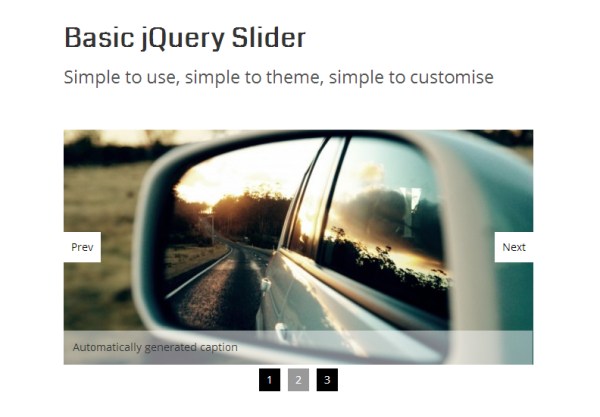 Download
Rotating Image Slider with jQuery
Pretty slider with very cool features. If you want to stand out and catch the attention of users, which you can use your website, because of the rotation of them will show sliding image effects on your website.

Download