85 Best Premium WordPress Theme
There is a very thin line between being average and first rate. The former is something that many can achieve but the latter does not come so easy and to achieve it, you have to give your best. If we talk about blogs and websites, you know how tough the competition is. Still, things have become lot easier, thanks to WordPress. But you must note that it has become so for all those who use WordPress. So, how can you stand out? Well, a simple way out is to focus on your content and select from best WordPress themes. Of course, searching the best requires scouring many sources and shops but it is worth it. In case you do not have time to make all these efforts, we will help you out. Today, we bring for you a robust collection of 85 excellent themes based on WordPress. They are very effective and have got everything that is needed to serve various niches such as health, fashion, eCommerce, newspaper, etc. So, there is no chance that you will not find your suitable pick. Take a look and go through the details. The collection will truly make your day.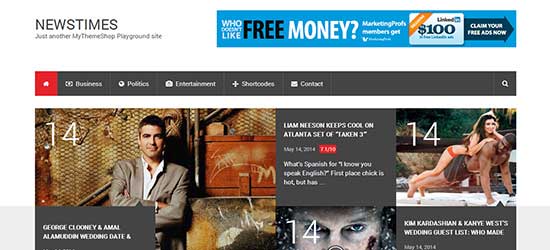 Any and every feature that you need to rank high and rock is present in NewsTimes. This theme is pixel perfect, ultra responsive, fast, SEO optimized, beautiful and much more. It is truly an excellent choice for your news site as well as other purposes.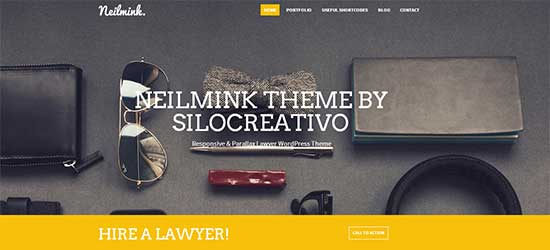 The $49 Neilmink, from MojoThemes, is a clean and responsive theme for attorneys, legal offices, consultancy firms and all those professionals who need a corporate website. It is very fast and effective, giving you all the inputs that are needed to ride smooth.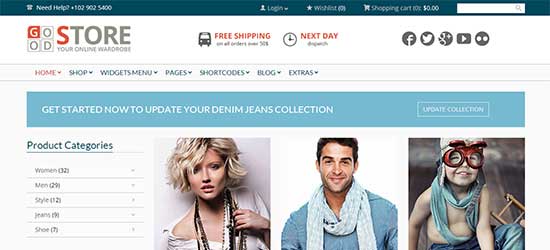 GoodStore is an eCommerce theme integrated with WooCommerce that includes a Revolution Slider with fullwidth and boxed variation. The theme has Ads Management, 8 positions by default, ad placement between posts and advanced Layout options. It is designed to bring you customers and revenue in great amount.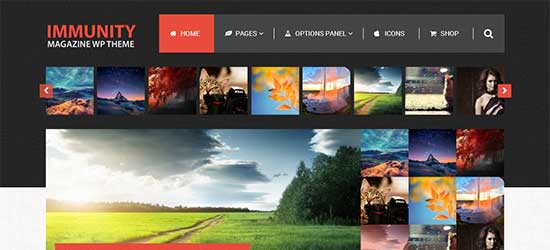 MyThemeShop designed Immunity to be a sexy solution for multiple needs. The theme is responsive, flexible, feature rich and lots more. It has got all the customization options you need to design your dream site. You will really like the way it looks and functions.
Everest was released as recently as May 2014. It carries a modern fresh look along with a classic boxed layout based on YooTheme's lightweight front-end framework UIkit. The theme is well endowed with present age features and offers a smart solution to all those who want a cost-effective and competent deal.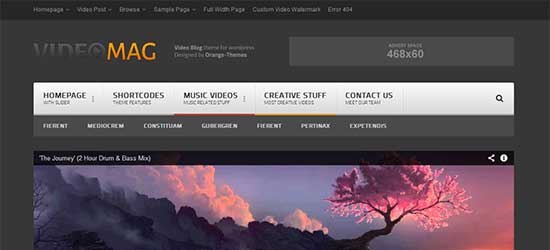 This is one of the best themes dedicated to moving images. VideoMag, from OrangeThemes, is powerful and pretty. Loaded with a responsive design, it supports videos from Vimeo, Vine, Youtube, DailyMotion and Twitch.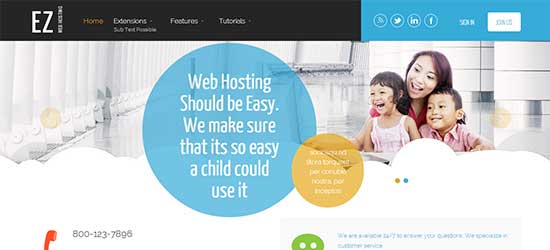 EZ Web Hosting is a latest theme that has been designed for those sites that offer web hosting services. It is very efficient and works so fast that any hosting site can come to life in seconds. The theme is super easy to operate and never troubles you in any way.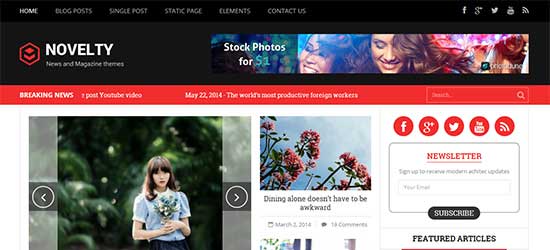 Novelty, from KopaTheme, utilizes the best of technology and design. It has been built using HTML5, CSS3 and jQuery. The theme is straightforward, strong and super smooth to use. It has a rich range of advanced features that is more than enough to keep you going.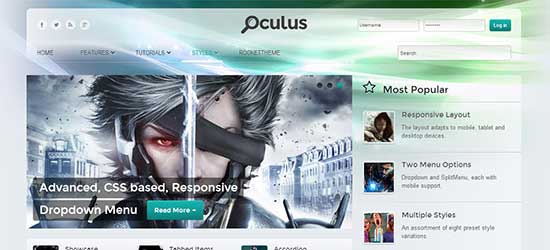 If you value visual excellence and want to give your site a super sexy look, Oculus is the right choice. Its semi-transparent focused design, allows rich and subtle full page backgrounds to filter through, to stunning effect. The theme is also adept in performance and thus, is a fantastic template formula.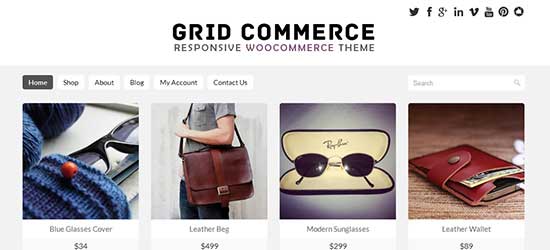 Grid Commerce is an engaging and easy to use eCommerce theme that is integrated with WooCommerce. It is responsive, clean and minimal. Now you can showcase your products in a super attractive style and be sure customers will follow in.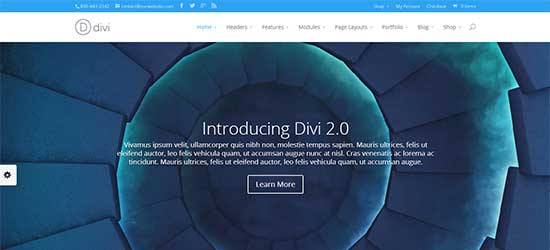 With 18 pre-made layouts and tons of useful options, Divi is a smart and flexible theme. It is built on a strong foundation of powerful features that give you complete creative control over how you build your website. With it at the backend, sky is the limit for your site.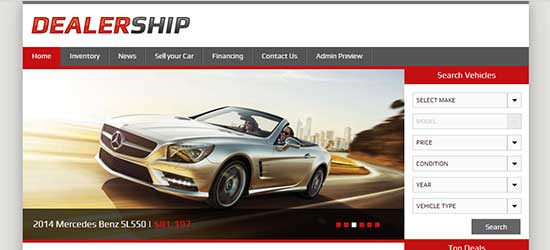 Featuring responsive layout, batch XML and CSV importing of vehicle listings, VIN Decoder, Craigslist integration and much more; Dealership is a terrific WordPress theme. It is ideal for all types of dealerships and gives your business a new high that you cannot get through other templates.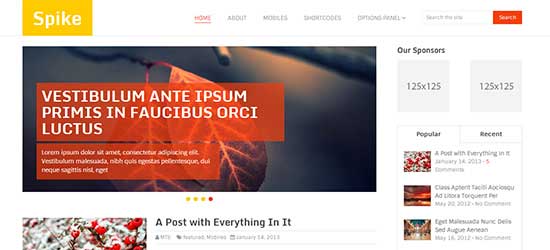 Colors exude life and positivity and therefore, Spike brought it in its body. This MyThemeShop template is very lively and packed with a sleek post slider, all the nice widgets and shortcodes, plus the best optimizations. It offers you a cool deal for just $35.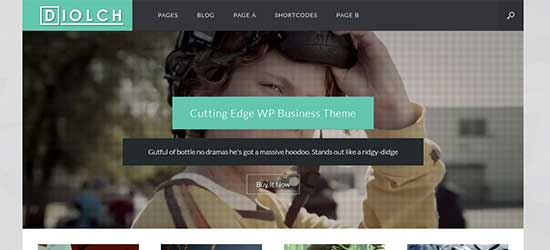 Diolch is a blogging theme with crisp typography, a video background header, filterable portfolio and testimonial rotator among other features. It is light, clean and responsive. Priced at $49, the theme is very latest and does not lack in functionality or flexibility.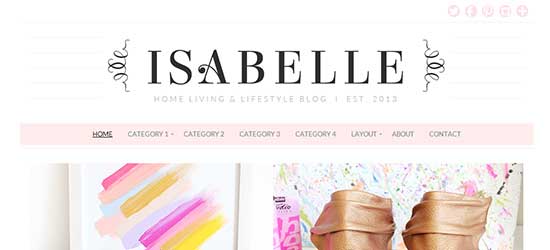 Isabelle welcomes you with a chic and charming display. This feminine WordPress theme is for stylish bloggers. It comes with auto-slider to highlight your popular posts and carries many more features that make your blog/site the apple of all eyes.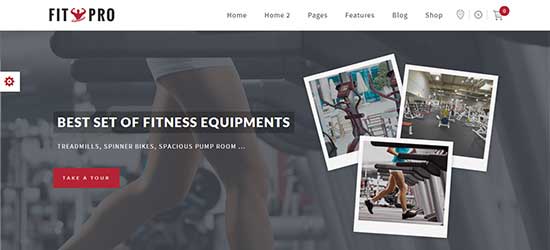 The $55 FitPro, available at ThemeForest, is a modern Fitness/Gym WordPress theme handcrafted to serve the needs of gymnasiums, fitness/sports clubs and related small businesses. It is very strong and also looks great on various viewing platforms. You will definitely feel proud once you bring it home and it starts performing.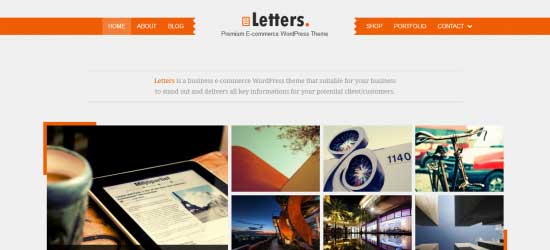 Letters is fit for a business, portfolio or an eCommerce site. It is very smart and lightweight, loading as fast as a flash. It makes sure that both the parties, you as well as your audience are happy at both the ends.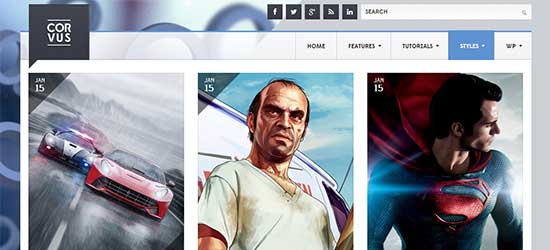 Corvus, a RocketTheme product, is a rich, dynamic theme that gives a fine packaging to your content and makes it ready for all screen sizes. It utilizes the best of RocketTheme's library of plugins and offers infinite flexibility.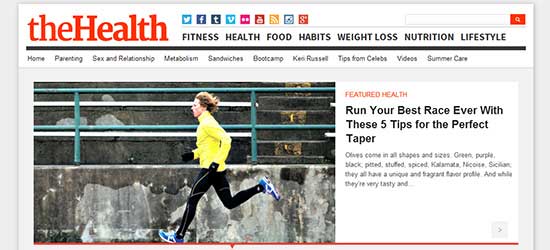 Are you in search of a specially designed theme that would serve the special needs of your health/fitness blog? Well, TheHealth is the theme for you. This lightweight, flexible, feature rich and performance oriented theme will take your words far and wide. You can easily bet your money on it.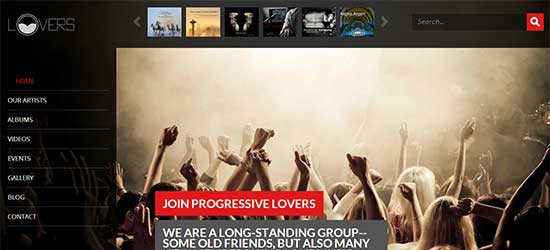 Lovers is a musical theme in that the template is for bands, blogs, events sites and the like. It is clean, bold, uniquely designed and carries a complete set of fancy features to power your music related website. Its features are completely compatible with the niche for which it has been developed and thus, is bound to be music to all the ears.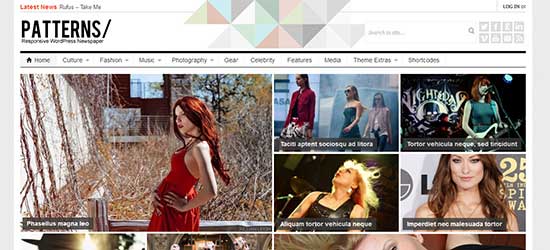 Patterns is the result of extensive and intensive efforts. It lets you choose from 5 category templates and carries all the options you need to create a truly dynamic website.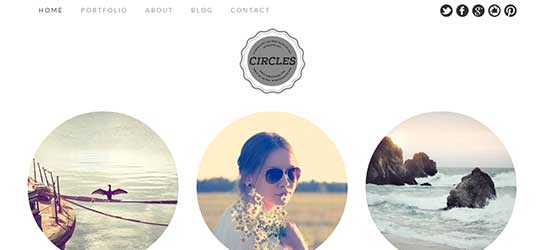 Circles Theme is a responsive WordPress template which can be a great choice for creative professionals. Its clean design and minimal layout increase the speed of your site and thus impact the traffic and search engine ranking in a very positive way.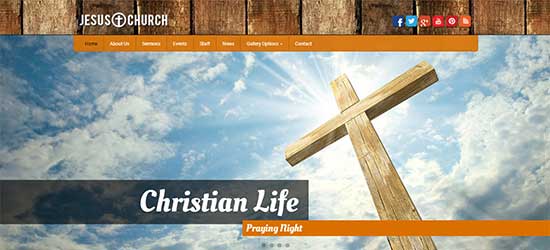 The name of the theme makes it very clear that it has been especially designed for churches. Jesus Church comes with full-width slider and featured boxes for the front page, sidebar and footer. It has all the modern features along with those that serve the niche needs.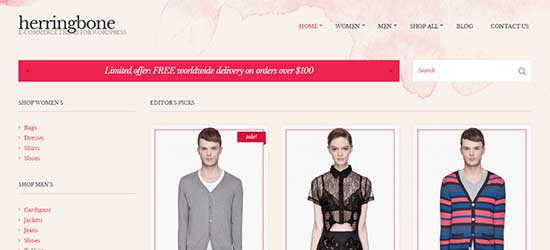 Herringbone is an eCommerce theme that is built on Bootstrap and is fully responsive and retina ready. The theme makes your shop acquire an exquisite and energetic avatar that will definitely lead to raining revenues and customer footfalls.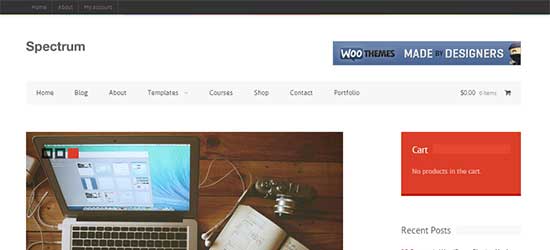 This theme is for content centric sites that also want their fair share of visual design. Spectrum is a visually rich magazine theme with all the contemporary features that impart speed, style and strength to your web platform. You can also enhance its functionality with more plugins.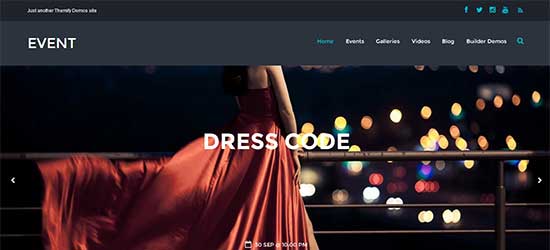 Event is a theme that has been built for music, event, and entertainment sites. It is bold, fluid and responsive. The theme comes with three custom post types and many other fantastic features. It is perfect for bands, nightclubs, restaurants, bars, and similar stuff.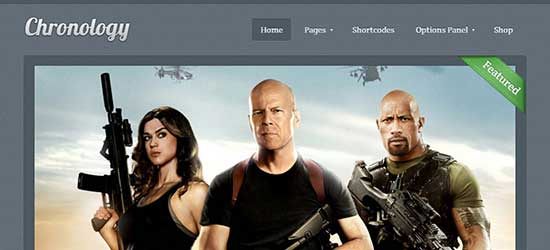 Having masonry post display and Timeline style, Chronology is a great new WordPress theme. It comes with an attractive design, customizable layout and tons of great features. The theme possesses WooCommerce support, optimizations for SEO and Adsense and premium support.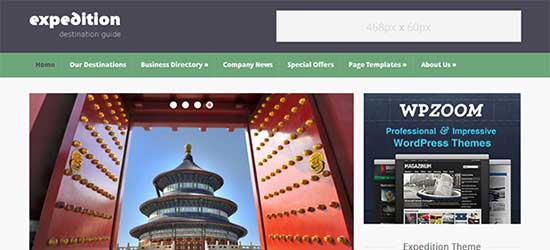 Expedition is a directory theme that will serve travel agencies, travel and city guides, review websites, etc. It offers many styling options and customization alternatives. Its features are very relevant and rocking which can give you a great head start on all platforms.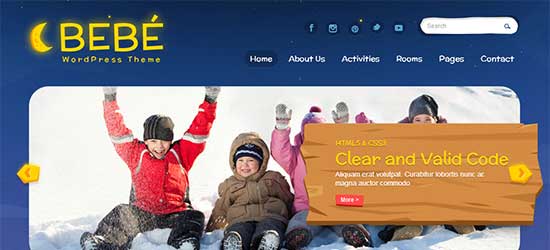 BeBe is innocence, fun and adventure personified. This responsive WordPress theme is the best children theme from ThemeForest. It is animated, uniquely designed, responsive and much more. Any site that uses it can easily impress the fussy and finicky kids.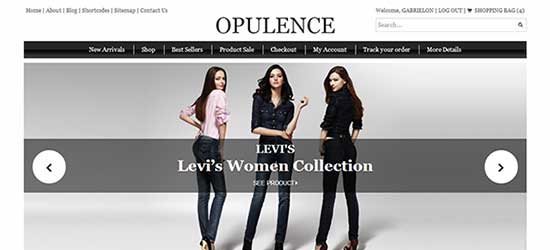 Framed for fashion stores, Opulence exudes style and substance. Its monochromatic color scheme radiates elegance and luxury. The features too possess top notch functionality and ensure smooth online shopping experience for your visitors and customers.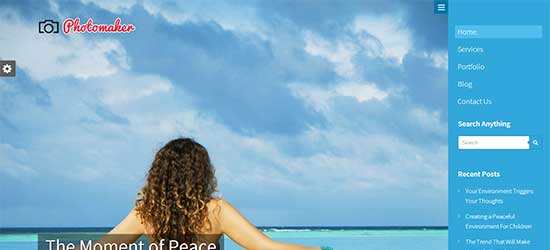 PhotoMaker is a top of the line WordPress Business theme. It is attractive, engaging and replete with features that can build a strong online corporate brand for you. The theme has been designed to provide exposure to your work and starts working out of the box.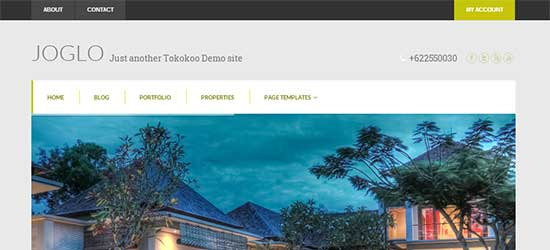 Joglo is an eCommerce theme specially built for real estate business. It helps you showcase your properties on sale or house/apartment renting service with amazing ease. It carries a Pinterest style design on the homepage and possesses all the other features you need to earn customers and clients.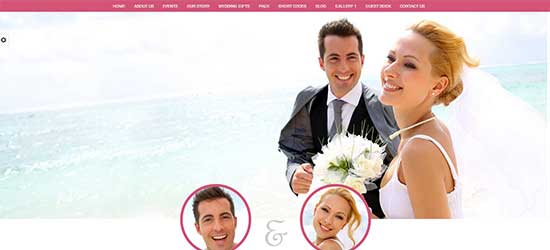 Now you can create your wedding site in very simple and easy steps. Wedding gives you all the brick and mortar that you need to create the romantic web platform. Its features are perfectly compatible and geared to give you the best service.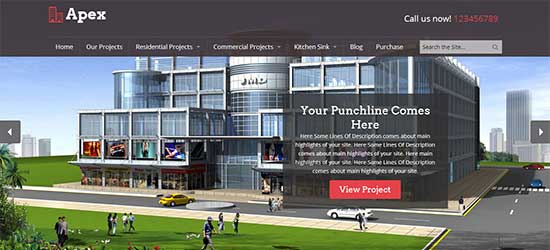 Apex is a tailor made theme that has been designed to serve construction companies. It can create a beautiful and responsive site for you in minutes. The theme is undoubtedly a magical formula for this one of a kind niche.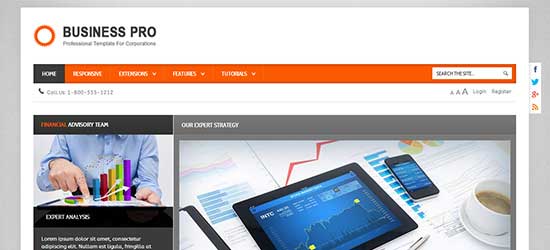 Business Pro, like its name, is a great responsive WordPress theme for any business or corporate site. It comes packed with fabulous features to help you customize your site and places all the reins in your hands.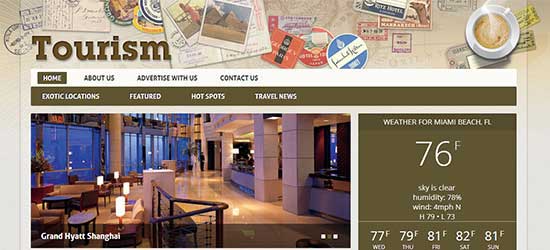 Fit for traveler journals, city portal websites and tourism websites in general, Tourism is a lovely WordPress theme. It is packed with home page article carousel, featured destinations, video widgets and much more. You can easily get it installed and everything performs as swift as a flash.
Create a beautiful and easily navigable products showcase with Storefront. The theme is simple, clear, and customizable. It has got everything to help you achieve success in the eCommerce niche, whether you are a beginner or a pro.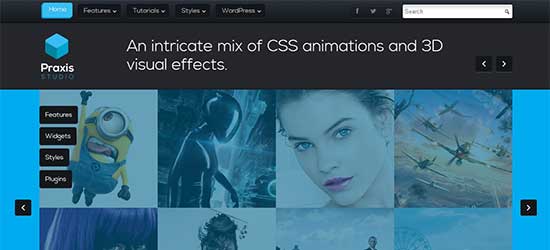 You can maximize the versatility and engagement of your site with Praxis. Having CSS animations and 3D effects, the theme carries underlying interactive and configurable features. It gives an incredible level of control over your site which is bound to impress you.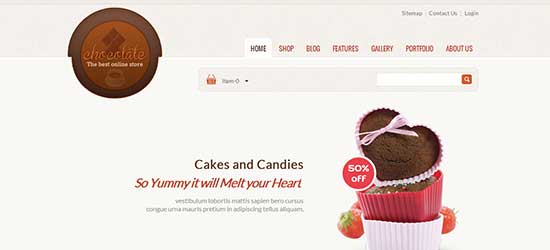 The $49 Chocolate, from MojoThemes, has been designed for chocolate, coffee, drink and cakes stores and blogs. It carries all the compatible features and customization alternatives you need to carve your niche.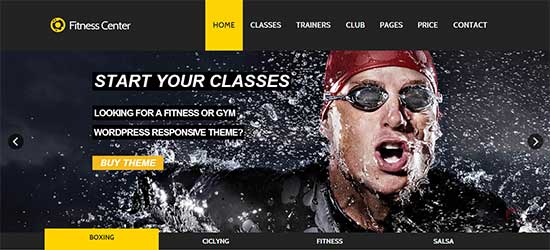 Having a minimalist style, responsive design and lots of other cool features, Fitness is a gym WordPress theme that would give you amazing service. It was created very recently on 16 May, 2014 and offers an amazing degree of control in your hands.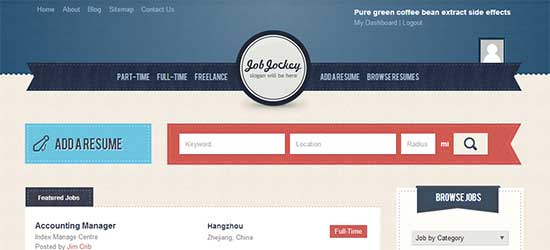 JobJockey is a unique theme that can help you create a job board site through which employers and prospective employees can find a common meeting point. The theme is very efficient; technically as well as aesthetically. You can use it without any external help and get going.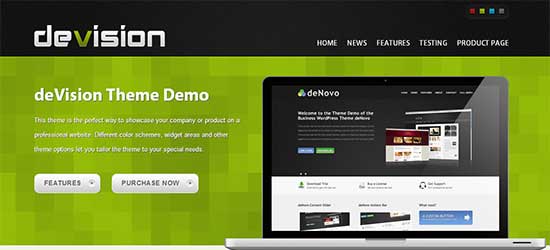 deVision is a bright business theme that lets you create a corporate website in minutes. You can showcase your company or products with clean and professional design, without any programming skills. The features are completely sufficient and strong.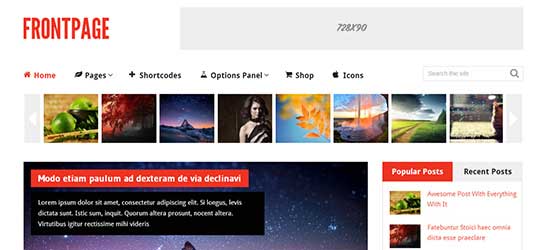 FrontPage is a WooCommerce ready, fully responsive and feature rich WordPress theme. It can function as a store, magazine, blog or static website. The theme has everything best in terms of features and customization. You will definitely enjoy working with it.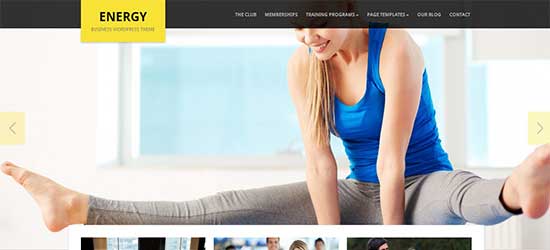 Energy has been crafted for gyms, fitness centers, sporting venues and other businesses that want to impress with full-screen photography on their websites. It is easy to use, engaging and gets working the very minute after installation.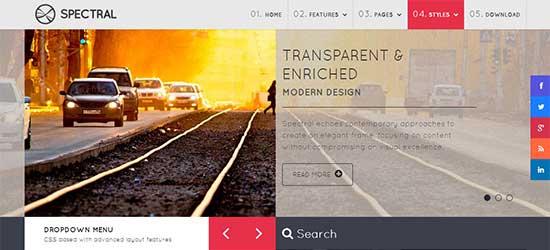 The $49 Spectral resounds with a contemporary approach to create an elegant frame which focuses on content without compromising on visual excellence. The theme is truly your best bet when it comes to searching with the right balance of design and functionality.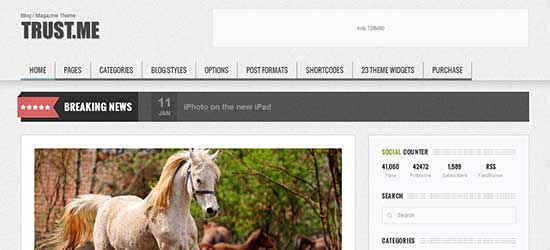 TrustMe, from ColorTheme, is a very friendly and responsive WordPress theme. It is best suited for Magazines, News and Blog websites. The theme carries 23 awesome widgets, 18 widget areas and 4 post formats.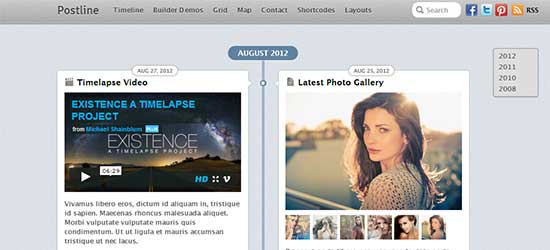 Facebook's Timeline is the brainchild behind Postline. It is a responsive WordPress theme that has been designed to capture different types of post formats like quotes, videos, images, galleries, etc. Your readers will definitely give it good marks for being so super awesome.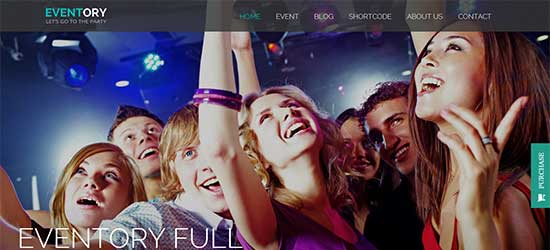 Eventory is a beautiful, feature-rich, easy-to-use and adaptive WordPress theme. It is very new and nifty, carrying all the modern features. Now you can showcase all your events in an easy and engaging style.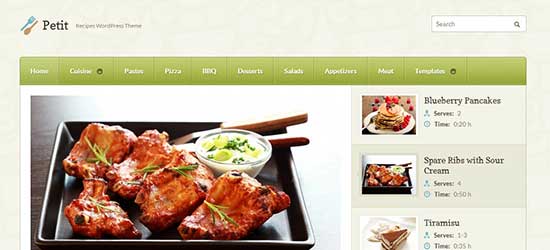 Petit can go great with all niches but it is perfectly fit for recipe sites. The theme is responsive and carries carousel, slideshow, post ratings, custom widgets, recipe shortcodes and much more. It is so smooth and sweet that you are bound to like it.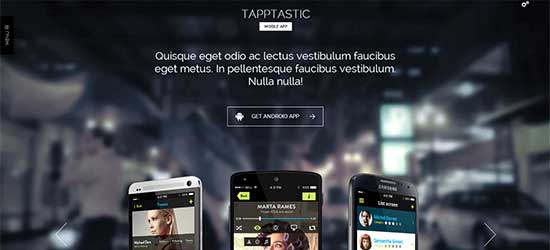 This ThemeFuse product is for smartphone developers that need to promote their iPad, iPhone or Android mobile apps. It is responsive, easy to install, SEO optimized and lots more. The template is truly a must-watch out.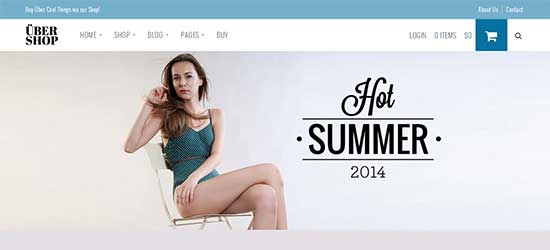 Want to give your customers an easy but impressive shopping experience that makes them feel like a king? Do check out UberShop. This fresh, flat, minimalistic, creative, responsive WordPress theme is inspired by modern eCommerce designs. It can easily catapult you to great heights of success.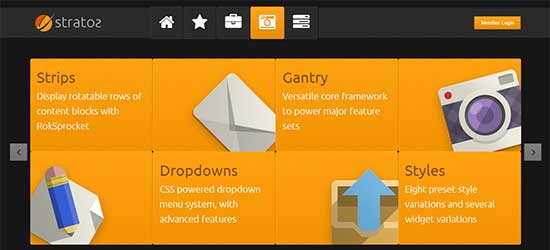 RocketTheme created Stratos to serve those who seek visual appeal as well as functionality. Its interactive design, with CSS transformations allows theme elements to pop in a three-dimensional manner. It is difficult to escape the charm of this exquisite template.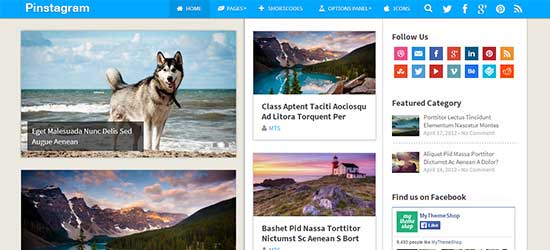 If an award were to be instituted for the most captivating and efficient theme, Pinstagram would easily win it. This theme draws inspiration from Pinterest and brings the same magical appeal to your platform. You will love it greatly.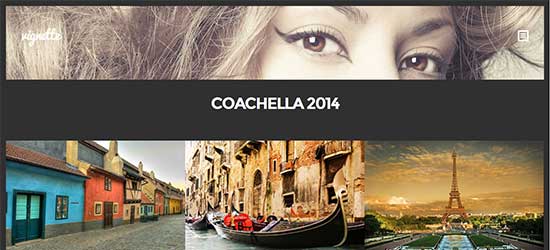 Vignette has been designed for photographers, models, or anyone in the photography industry that need to showcase their work in a professional manner. This stunning theme is also well endowed with functional features so that you get the best and look the best.
If you want a stylish theme that featurs a modern design as well as modern functionality then Avenue is the right choice. It carries a modern box styled layout, classic navbar design, logo position and lots more.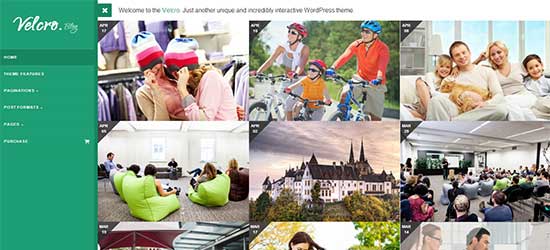 Ease of use is the USP of Velcro. You can easily configure it to focus on your works, blogging, portfolio, etc. The theme comes with 10 custom widgets, 5 widgetized areas, 5 post formats, 2+ Home page layouts and tons of theme options. There is no way you can ignore it.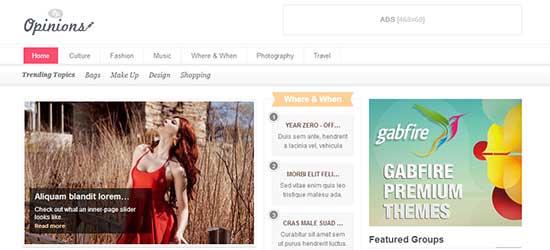 Opinions is a magazine theme that can easily create a cool site with a strong social orientation. It can display a large amount of content in a clean magazine layout while also taking advantage of BuddyPress functionality. The theme is loaded with all the best features and customization choices.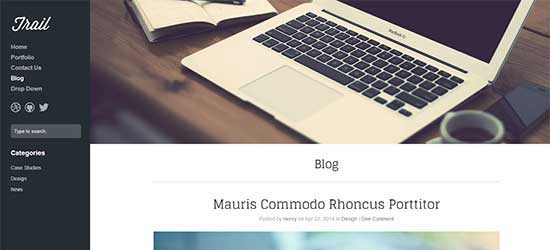 Beautiful typography and big images are the features on which Trail focuses the most. This multipurpose portfolio theme exhibits a full screen vertically scrolling parallax home page and many other cool attributes. It is very well furnished and thus, offers a complete solution.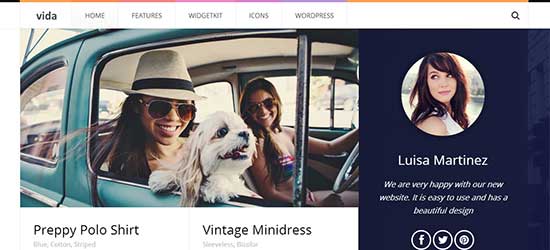 If you cannot bear the old monotonous design anymore, you must check out Vida. This exclusive theme comes with a cool tiled layout, which is rich in contrast and can be split into light and dark sections. It allows you to create exciting designs with an overall flat and clean look.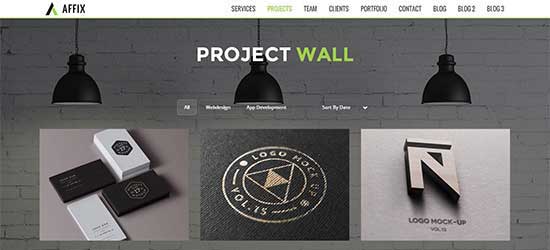 The parallax design is very much in fashion and has the ability to attract audience in minutes. So, here is Affix, a modern and flat responsive premium OnePage WordPress theme. It is suitable for any app-promotion, agency, portfolio, photography, freelance or business site.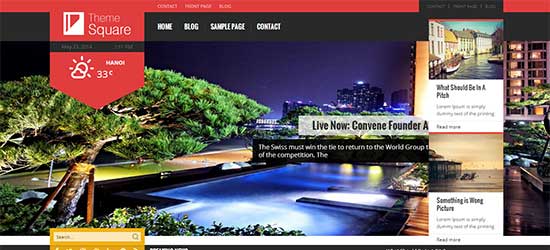 Square is a stylish, user friendly and practical WordPress theme. It is a powerful package of great looks and smooth functionality. It is perfect for your magazine, blog or news websites. You can also change the design to make it your own.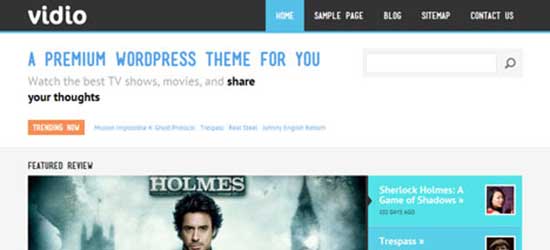 Vidio is fit for video bloggers, video portfolios, animators and videographers. The theme is perfectly in tune with current trends and contains a large content slider for showcasing HD video or photos. You will find it flawless from all angles.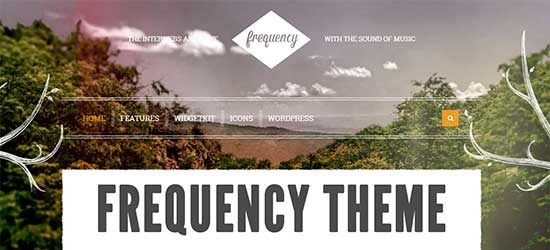 Frequency is a storehouse of cool features and also carries an amazing full screen parallax background. It is very flexible and its useful and nifty details are sure to give you a great head start. You can easily change colors, spacings and fonts without having to write a single line of code.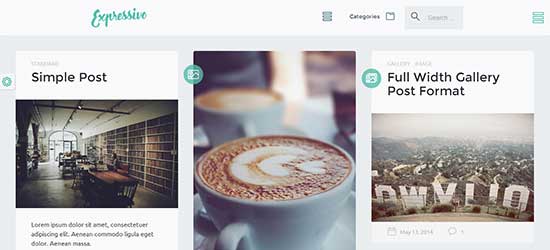 Released on 22 May, 2014; Expressivo is a clean lifestyle masonry blog theme. It supports multiple posts formats and beautifully designed Knacc icon set. You can take it in any direction and mold it as per your specifications.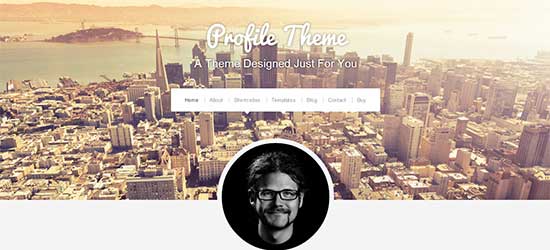 Profile is a powerful WordPress theme with all the great features and is perfect as a resume, social media hub, portfolio and professional presence. It is well integrated with social media platforms and gives you incredible popularity and power.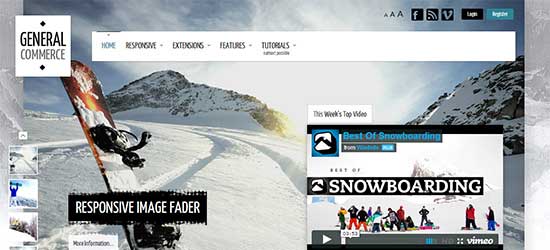 General Commerce is a cool theme for a corporate site as well as an eCommerce platform. It is responsive, feature rich and very designer. You can mold it in any way you want to give it a personal touch.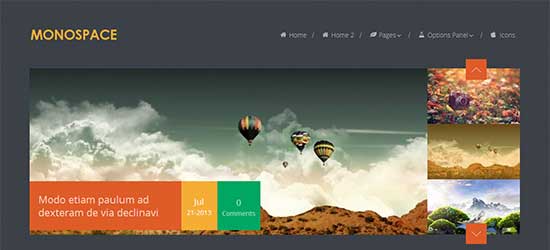 Monospace is a uniquely designed, multipurpose and multifunctional WordPress theme from MyThemeShop. It is fully customizable, with unlimited color variations and tons of features. Valued at $35, the theme offers you a great deal and you will reap its benefits for long.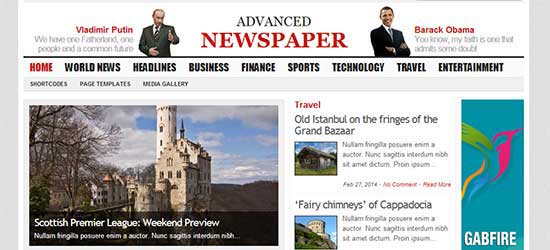 Want to run an online newspaper site? Looking for a modern theme with rich features and customization alternatives? Advanced has all the answers. It is easy to navigate, administer and also very powerful. You can easily create your site and that too in minutes.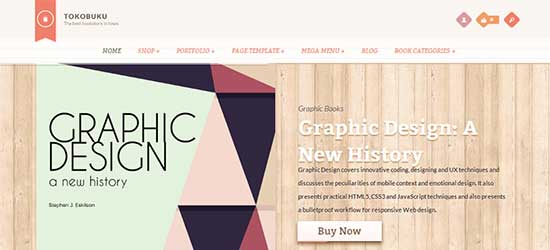 This eCommerce theme is nicely integrated with WooCommerce. It comes with multiple layouts and useful features to give you more options in customization. You will definitely enjoy working with it.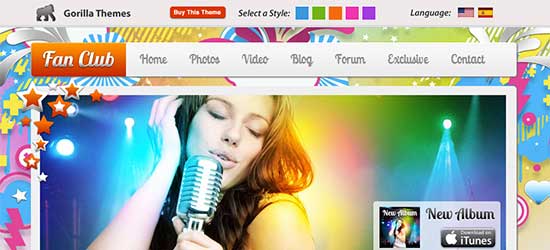 Fan Club is a musical WordPress theme designed for musicians, bands, artists and fan clubs to showcase their work with style. It is very well laid out and you just need to feed your content and you can easily get started.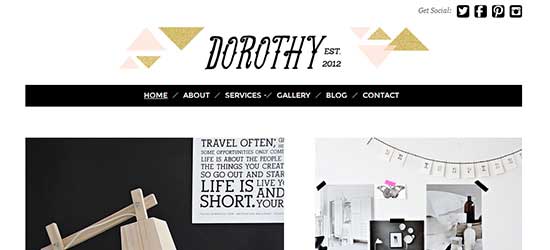 Dorothy is inspired from Scandinavian home designs. It brings a clean, simple look to your website. Its innovative home page slider covers half the page, leaving the other half for static content. It is a very pleasing and bright prospect.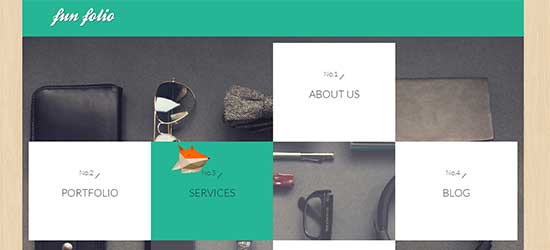 Fun Folio is a feature and animation rich theme having the best of features and customization. It is light, clean and minimal. Its fully responsive design, crisp typography, optional video background and masonry design are the best features. The theme is a sure shot success formula.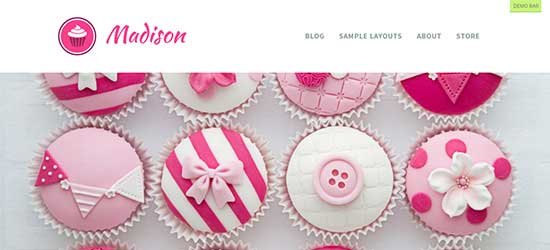 Madison is a lovely, beautiful full-width theme. It features built-in exchange styles, multiple alternate module styles. The theme is undoubtedly a suitable choice for your website.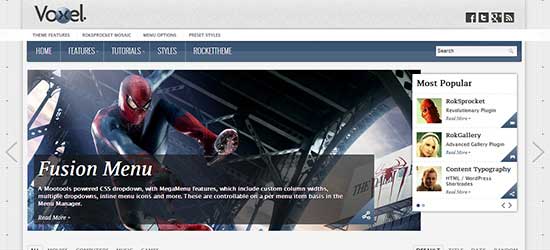 Voxel carries a magazine orientated design. Its engaging style provides a rich back-drop to showcase your content. The theme is well designed and renders well on all screen sizes.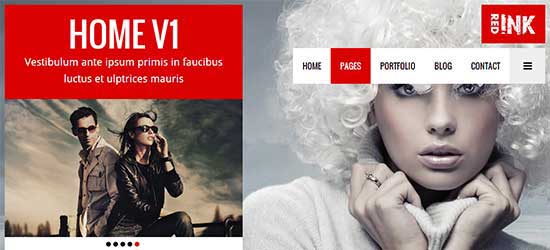 Simple, easy to use and straight to the point, RedInk is a creative portfolio template for users who want to showcase their works in a stylish and intuitive way. It has an engaging layout and the functionality is also top notch.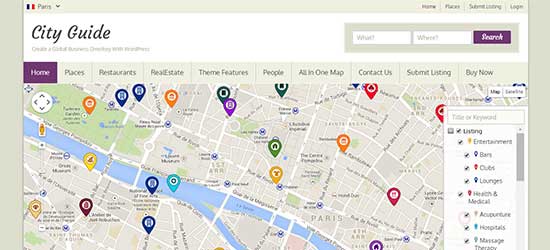 If you are on the lookout for a city directory theme that can create a cool website in minutes, you just cannot ignore City Guide. It is very strong and provides you all the colors that are needed to paint your dream painting.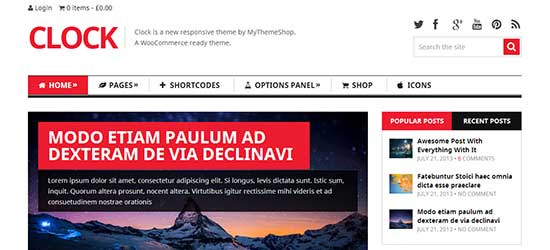 Is readability and convenience of audience your prime concern? Do you want your content to do all the talking? Check out Clock. This magazine and WooCommerce WordPress theme is based on traditional journalistic and news sites. It will serve your purpose pretty well.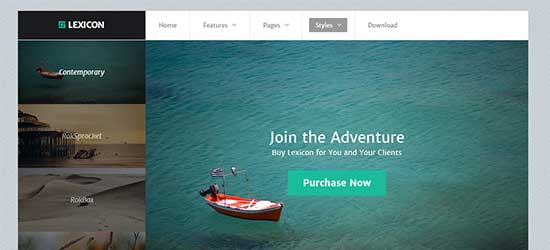 Lexicon is a theme that you cannot afford to ignore. It is centered around a flat design approach, supported by professional and engaging color schemes to create a powerful presence for site content without distracting from it.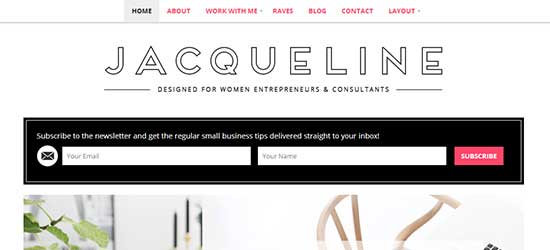 Designed for women entrepreneurs, consultants and coaches; Jacqueline is a chic WordPress theme that is very easy to operate and customize. With it, you can easily make quick changes without diving into the coding. You are definitely going to enjoy it.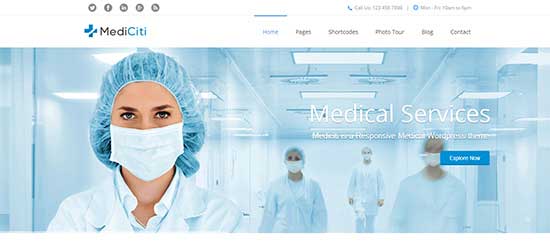 MediCiti is for medical, clinics, hospitals and health related projects or any other medical related websites. This niche WordPress theme has a fully responsive design and is built with HTML5 and CSS3. The features are also sufficient and give you awesome service for $49.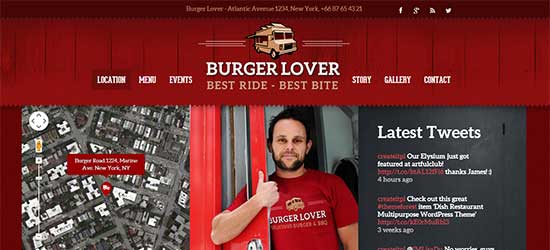 Foodtruck is a theme that is meant for Foodtruckers, Streetvendors and small food businesses around the world. It is very delicious and dances to your tune like an obedient servant. You will certainly relish it and the taste will also find huge favor with your audience.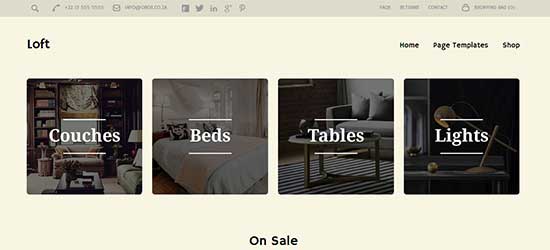 Loft is a multipurpose eCommerce theme designed for the modern interior decorator who needs an online presence. It is a complete solution that lets you sell your merchandize with amazing ease.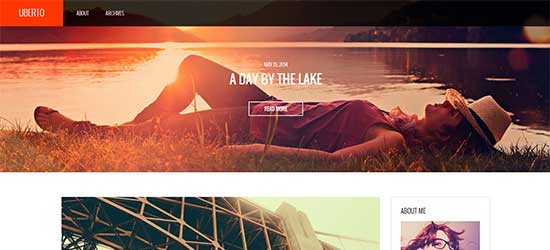 Uberto is a beautiful blogging theme with fully responsive design, clean layout, rich features and many more things. It is based on Bootstrap and specially crafted to give you an amazing experience on mobile devices.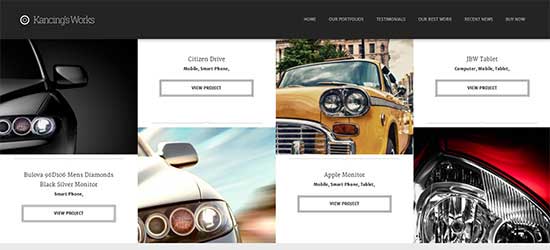 Kancing is a suitable WordPress theme for any small business website like online boutique selling apparel/clothing stuff, freelancer showcasing his portfolio or company offering services. It is very bright and has got all the features and formulas in the right place.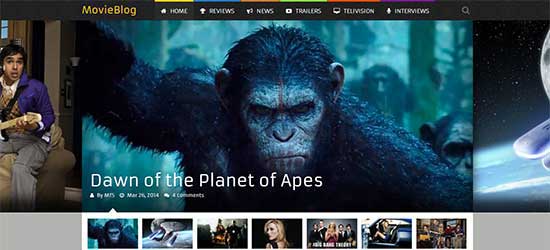 MagXP is one of the best magazine WordPress themes around. It lets you create multiple layouts, offers full customization and can take you to the pinnacle of success and glory. It is a first rate, flexible and fully functional theme.