75 Premium Minimal WordPress Blog Themes
Blogs and minimal WordPress themes share a very close connection with each other. Minimalism is one trend that is always hot in the blogging segment and no matter what kind of blog it is, minimal WordPress blog themes can give it adequate packaging and functionality. This is because these minimal templates give foremost priority to content and as you know well, content is the backbone of any blog. Of course, new design and functions keep making their entry and one has to adopt them in order to keep a blog updated. So, here is a vast collection of 75 novel blogging themes based on the minimalist approach. They are very fresh and have been picked after close examination. You will certainly find them to be favorable and sure to come across huge variety. The templates have been designed to suit all kinds of blogging genres such as marketing, fashion, sports, technology, literature, etc. They also carry latest technology and offer you great deal of flexibility, in tune with the most appealing characteristic of WordPress. If you are a fan of simplicity and strength then these samples are a must-see. Get a good look. You will certainly enjoy the show.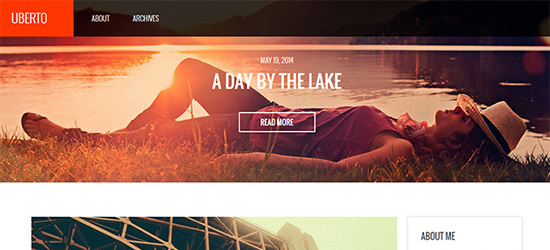 Beauty and blogging go together in Uberto. This fully responsive theme based on Bootstrap carries a clean, minimal design that lets your content and images stand out. This premium template is filled with adequate features from top to bottom and thus, offers to be the perfect choice.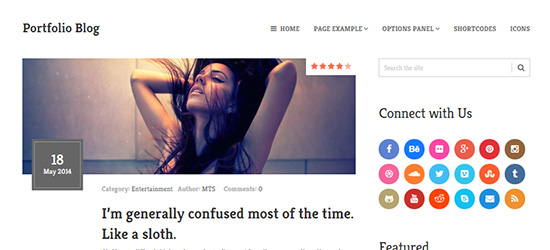 This is a minimal portfolio theme with clean design, fully responsive layout, a user-friendly interface and a huge library of custom widgets. This MyThemeShop template is very advanced and its features are perfectly attuned with the contemporary times.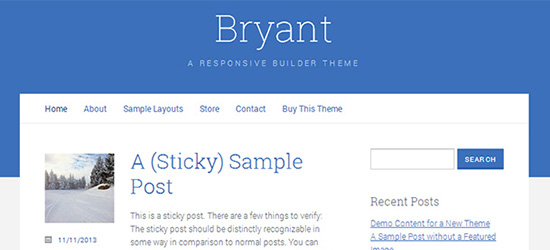 Bryant is a clean and charming theme with built-in Exchange styling, custom module styles and a responsive design. It is very versatile and crafted with close attention to details. The template also emphasizes a great deal on design, typography, colors, spacing, etc.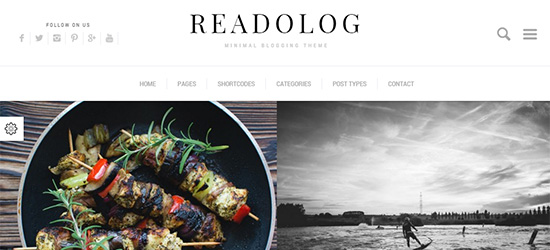 Readolog is a simple and minimal blog theme perfectly suitable for your needs. It has lots of built-in features that will bring your content maximum exposure and you can easily take on the highway to popularity.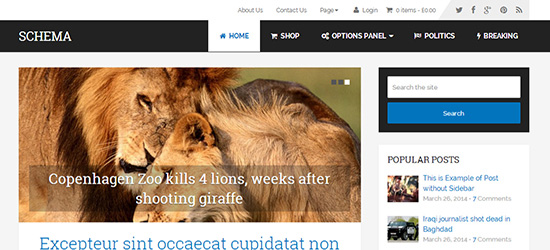 MyThemeShop made Schema with ultra fast speed and it is also SEO optimized. This template carries rich snippets in order to help search engines identify you easily and rank you higher. The template is suitable for all purposes and will fit in perfectly with your blog.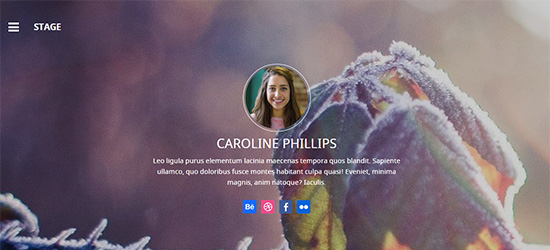 A sweet theme, Stage gives you little animations in navigation and a super friendly interface. It is perfect for photo bloggers and creative people. It offers 9 post formats, SEO optimized design, Font Awesome icon and lots of other features.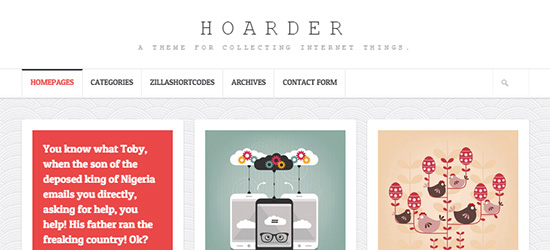 Hoarder carries the grid-based layout that is very easy on the eyes and content friendly. The theme can carry a wide variety of content and gives you complete multimedia support. The template is a fantastic option for every blogger who want their content to do all the talking.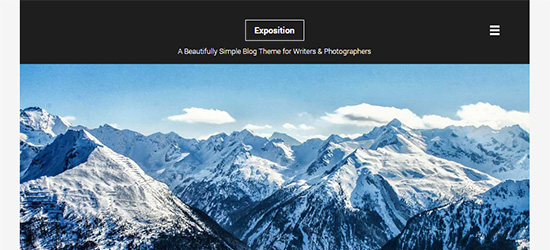 Made by ThemeFurnace, Exposition is a brilliant blog style WordPress theme with great ability to complement long-form writers and photographers. It carries a standout appeal and offers an ideal setting for all those who wish to let their work stand out in an attractive setting.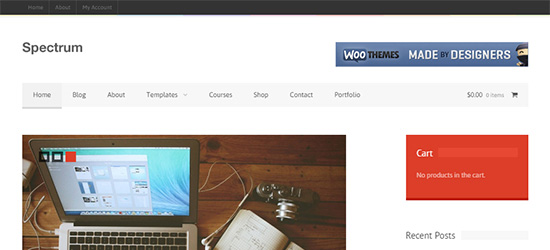 This WooThemes product is really going to woo you with its features and functions. Spectrum is a visually rich magazine theme that works on content as well as its presentation. The template is a great blogging platform and you will appreciate it greatly.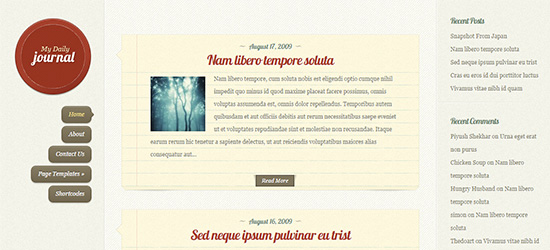 DailyJournal is a completely responsive personal blog theme with great visuals and amazing features. The template is a great option for all those who aspire to do well in the field of writing without having to pay much for a premium theme.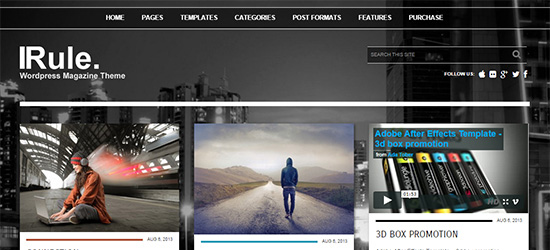 Friendly and feature-rich, Rule rocks on all viewing devices. It is powered by the SMOF Options Panel that gives you loads of options to design things in your way and diffuse it on different social media platforms.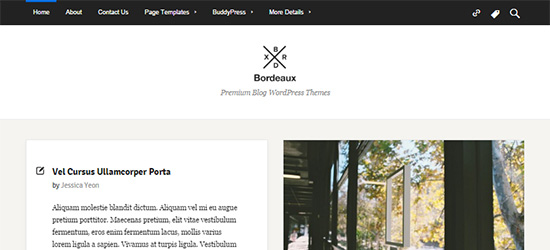 Bordeaux is a minimal, fluid and responsive WordPress theme that can make your blog the center of attraction with its smart features. The template is very well organized and works very diligently on bringing you desirable results.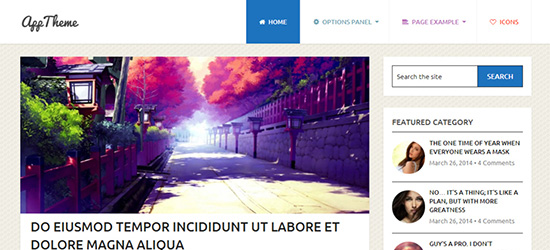 AppTheme is a MyThemeShop wonder that is totally suitable for showcasing an app, portfolio of apps, or other company projects. The theme is home to the best modern features and carries every necessary attribute that will help you carve your niche.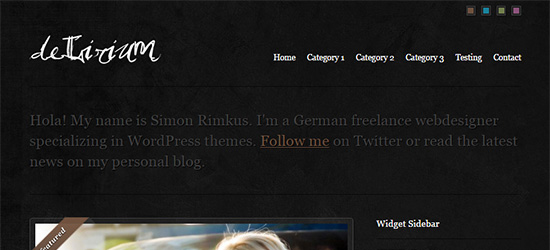 deLirium is a totally different dark-style personal blog theme with cool design, extensive layout options and clean, well-organized code. The template is super user friendly and makes it blindingly easy to set up your professional blog. Just get the demo and you will know what lies in store.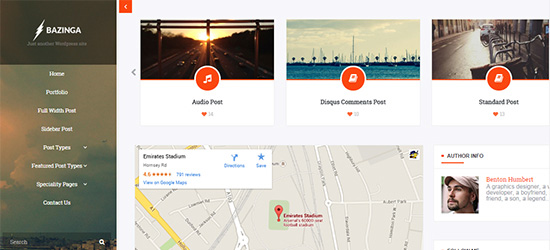 Bazinga is a versatile theme that can suit blogs, portfolios, profiles and the like. Its clean, modern design, great post type implementation, infinite scroll pagination and other features make it very capable and it can carry your blog to the pinnacle of popularity and credibility.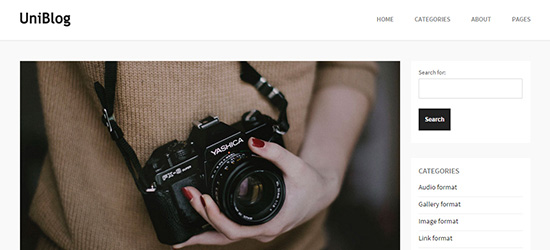 Packed with minimalist design and powerful admin options, UniBlog is a responsive WordPress theme that lets you post audio, video, photos and share with the people. This MojoThemes template is a great boon for all types of bloggers and can complement all of them with equal ease.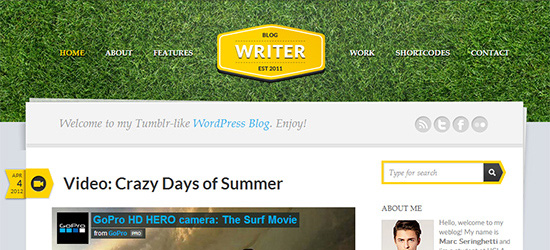 An ultimate theme for bloggers, Writer has got all that it takes to bring a stylish and premium look for their personal blog. This ThemeFuse template is buzzing with brilliant features and also keeps its door open for customization. It has got every necessary detail to keep you going.
Lynette is a chic and charming theme that creates a good impression on your audience. The template has been designed for stylish bloggers. Its homepage showcases your recent posts from each category, thereby, creating the right kind of preview that will generate huge interest among visitors and readers.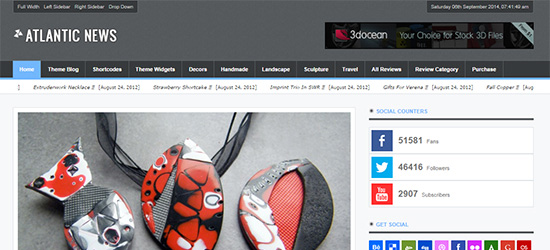 Packed with a bundle of modern features, Atlantic News is a responsive, highly customizable and fully widgetized WordPress theme. It gives you great artistic freedom and you can do everything that you want without messing with the code. You can display your articles in any style and be sure eyeballs will throng to your web platform.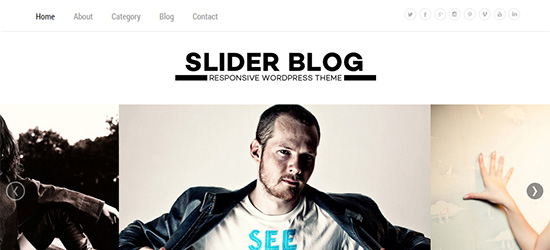 Slider Blog is a responsive WordPress theme fit for all creative bloggers. Its clean design, minimal layout and scroll motion slider make browsing a cakewalk and thus, the audience will love to read your articles.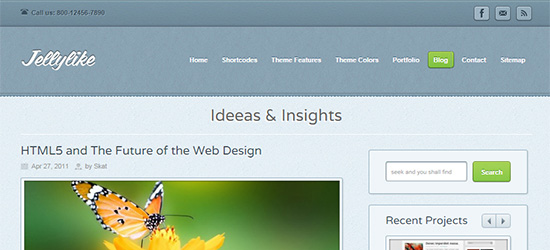 Studded with stupendous features, Jellylike is a powerful, intuitive and easy to use theme. With it, you are free to select what background patterns to show, change the settings of slider and do much more. The template is a no less than a treat and you will love it for sure.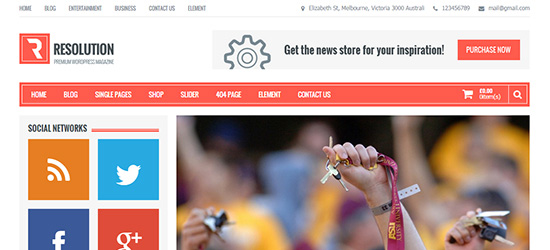 A high-tech and professional theme, Resolution is rocking with smart features and customization options. It can cater to any website design requirement for blogs, e-zines, corporate web presence and online stores. The template treats your content with great respect and makes sure it receives maximum eyeballs.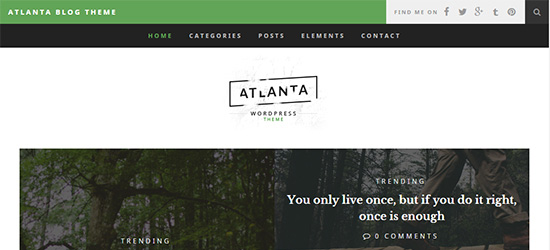 Carrying all the complementary features that will make your blog stand out, Atlanta is a smart and strong theme. Its responsive layout, 6 custom widgets, post slider homepage, post grid homepage, translation readiness and other features are enough to take you to the front row.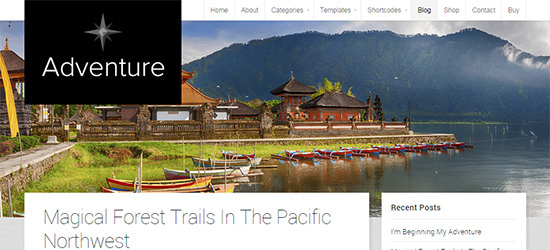 Adventure is a feature-rich theme with full width featured slideshow for showcasing your most important articles. This template, from OrganicThemes, has got loads of attributes to make you popular. You will also find enough room to bring changes from your side.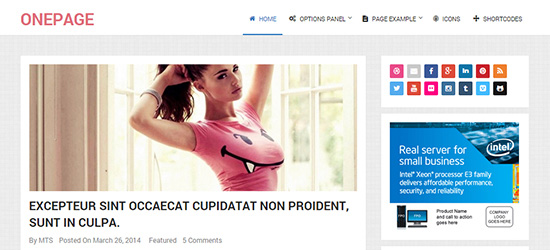 OnePage is a strong and feature-rich single page WordPress theme with creative homepage layout, unique blog layouts, full customizability and lots more. It is very strong and gives you full backup at every step. You will never find yourself in trouble as there is free lifetime support to bail you out.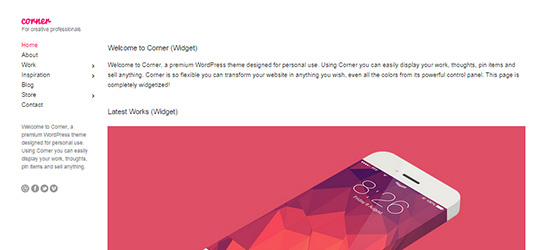 A versatile theme, Corner is fit for all types of creative professionals who aim to make the best out of their website. This premium template is buzzing with amazing properties like infinite scrolling, color variations, widgetized homepage, custom post types and much more.
BlogMagic is a simple, clean and modern WordPress Blog theme. It is really magical like its name and packed with great features like predefined unlimited colors, homepage templates and useful shortcodes. The template is very fresh and also follows the modern trends.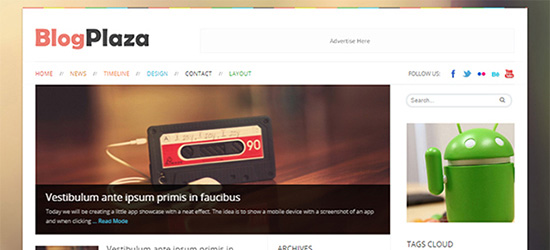 Suitable for beginners as well as experts, BlogPlaza is a very friendly theme with powerful features, high usability and simple customization. It makes your work as easy as it can get and gives you full support in your blogging journey.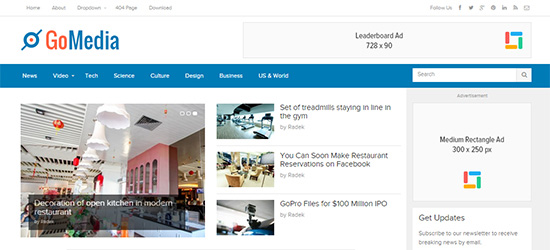 GoMedia is ready for ads, search engines as well as fussy designers. This fresh and feature-rich magazine theme with an elegant design and mobile friendly layout will do well with your blog and you can rely on it like your soul. Just check out the features in the demo and you will be introduced to its brilliance.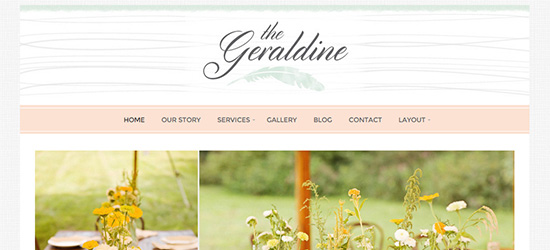 A groovy theme with nice visuals, Geraldine comes with featured slider, custom header logo, responsive layout and many other cool features. It is very versatile and can suit all types of blogs but would work best with a wedding blog or one related to event planning business.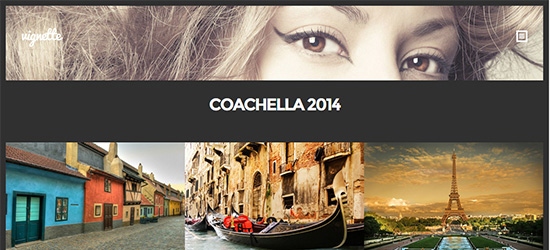 Stun your audience with beautiful visuals and welcome them to your photo blog in style. Here is Vignette, a strong and stylish theme for all those who are as serious about content as its display. With this theme, you will get full support and can showcase your work in a fully professional manner.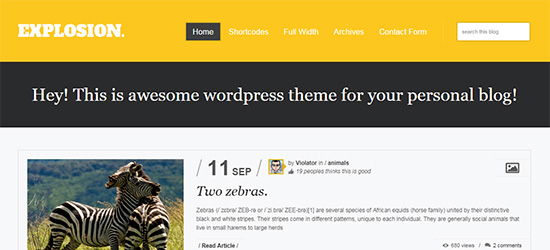 Designed for blogs and magazines, Explosion is a responsive and feature-rich WordPress theme packed with the most up-to-date features. It offers you 13 awesome widgets, 10 post formats, powerful Page Builder and loads of theme options.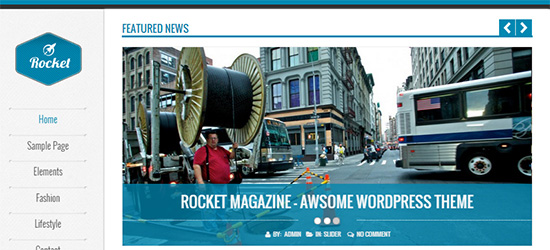 A completely content-oriented theme, Rocket News is a responsive theme with all the essential features needed to make a blog successful. This premium WordPress theme makes use of HTML5 and CSS3 tableless design. It is very focused on content and caters to all your fancies without any problem.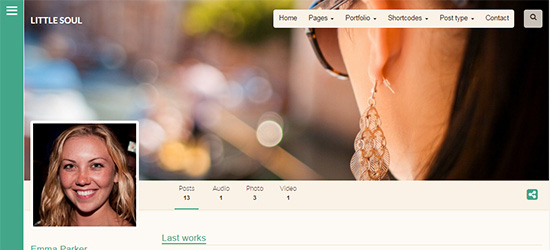 A lovely WordPress theme for personal blogs, Little Soul is very socially active. It is a captivating template with catchy visuals and nice customization options. It lets you give shape to your dream and you can have your say in every department.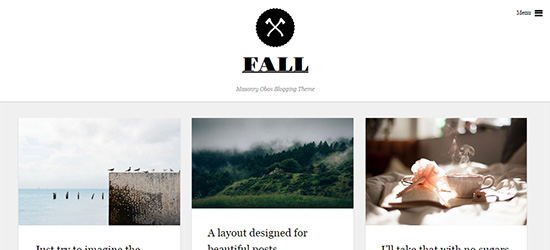 Fall is a terrific theme with fine ability to suit all kinds of casual bloggers. It gives you perfect typography, Google authorship support, readable layout, customizable design, search engine friendly coding and many more features. The template encourages you to write and provides you a very motivating atmosphere.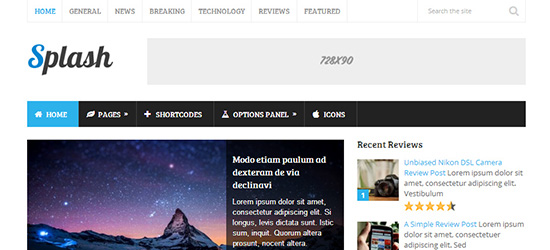 Splash, from MyThemeShop, is a lively and bright blogging theme. It carries many commendable features and also provides you with a built-in review feature. The template is a fine blend of design and usability.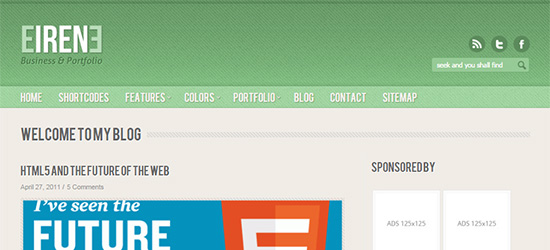 Eirene is a multipurpose theme with great ability to fit with all types of blogs. It offers you featured slider, 6 custom widgets, 6 color styles, sortable portfolio and many more attributes. The template supports all type of content and thus, gives you complete freedom to cater to all kinds of audience.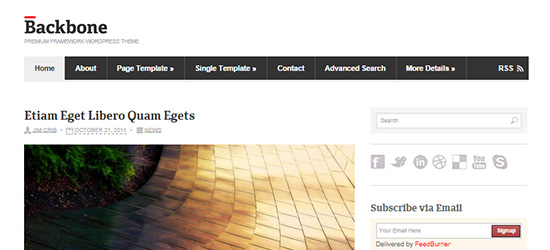 Backbone is a clean, customizable and catchy theme that gives you a user-friendly interface with unlimited options. The template is super-duper flexible and it would not be wrong to say that it is a delight for designers.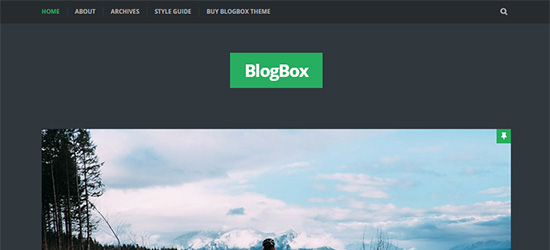 BlogBox is a photo blog style theme with minimal, bold, responsive and easy to use design. It goes great with all types of bloggers and also syncs well with the present day requirements.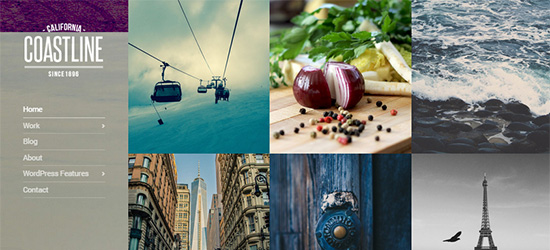 A perfect platform to showcase your work or thoughts, Coastline is an ideal choice for modern day bloggers. It carries a unique design and looks amazing in all mobile devices. The template is loaded with all the modern day features and will give you best service at a fine price.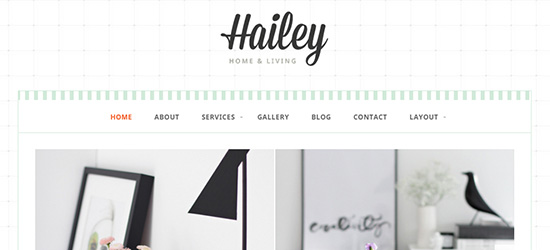 Hailey is a one of a kind theme where chic detail meet subtle pattern. It offers a clean organized layout, two slider show images, Google analytics code, translation readiness and many more features. With it, you can easily put your best foot forward.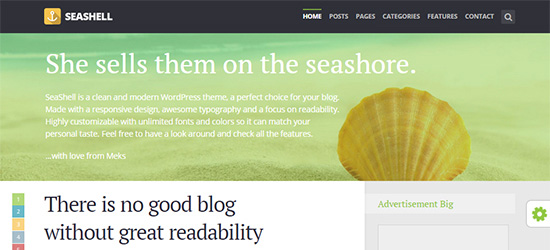 SeaShell is so strong and versatile that it can go great with all kinds of blogs. Whether it is corporate or creative genre, this template can complement both. A powerhouse of features, it suits you in every way and you can bank on it blindly.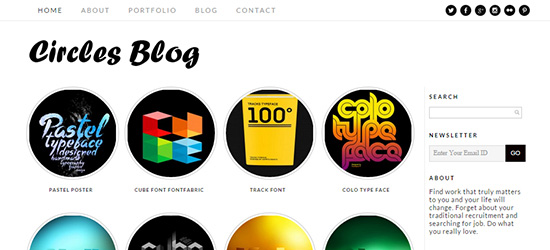 Circles Blog is a clean and minimal theme with responsive design that fits well with all types of creative professionals. It is very smart and also crisp, carrying right amount of features as well as alteration options.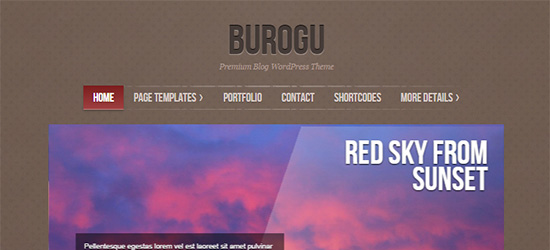 Burogu has been designed on the lines of Tumblr. This modern WordPress theme gives you a versatile post-format feature and lets you classify your blog posts just as Tumblr does. Amazingly easy and energetic, this template is really going to make your day.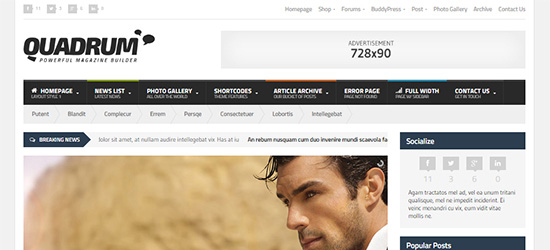 Filled with fabulous features like responsive design, SEO optimization, cross browser compatibility, etc. Quadrum is a cool and customizable theme. It possesses its own Banner system which you can modify to suit your requirements. The template is a great option for all the contemporary bloggers and will deliver rocking results in record time.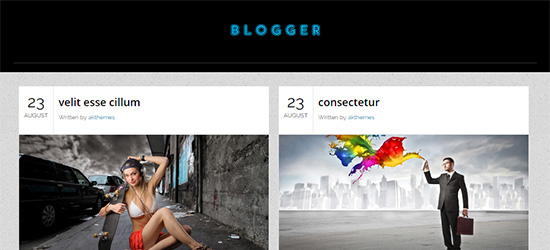 Blogger is exploding with latest features. This responsive and modern WordPress blogging theme gives due attention to your content and works closely on making it accessible and socially alive.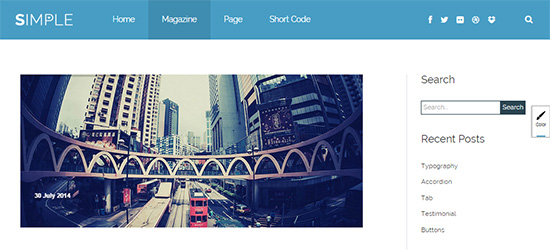 Simple Love is a sweet theme designed with a multipurpose outlook. It is beautiful, clean and modern with all the attributes that will make you the cynosure of all eyes. This Templaza template is definitely a must-have.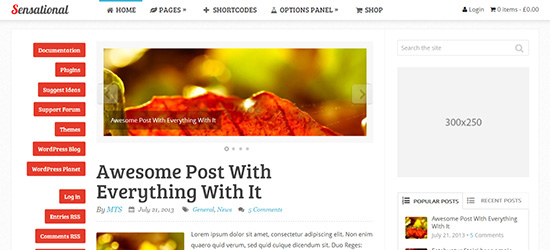 Sensational is a well-named theme with amazing power and awesome features. It brings out the best in your site, highlighting your content to the fullest. You are also given easy and enough customization options to get things done in your manner.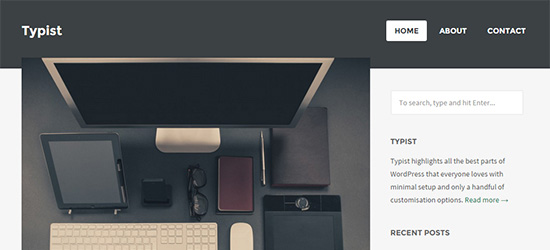 Typist is a minimal and crisp theme that has been handcrafted for writers. It easily engages your readers by providing them the best experience and makes sure no one leaves unimpressed. If you decide to buy it, you can be sure that you are putting your money in the right place.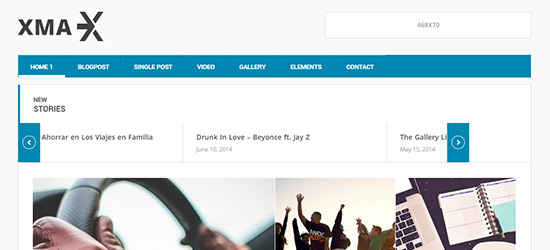 Xmax is a cool combination of design and functionality. This magazine WordPress theme with its clean and modern layout can complement all types of blogs. It will give your content nice presentation and you can also experiment with the aesthetics.
Carrying featured article slider, FlexSlider, fully responsive design, advertisement manager, HTML5,CSS3 and others; Laverde is a very strong and stylish magazine WordPress theme. It can easily make your blog the bestseller and get you to the top positions.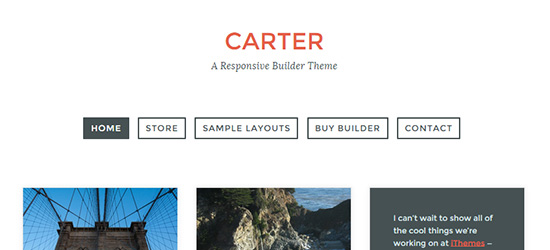 Carter is a one-of-a-kind theme that uses jQuery masonry to display your blog posts and exchange products. The template is well loaded with necessary features and leaves no stone unturned to give you what you seek from it.
Allegro is a lively and beautifully designed WordPress theme with bright color combination and simple interface. Its functionality is also top rate and gives your blog all the ability that is needed to make a distinct mark.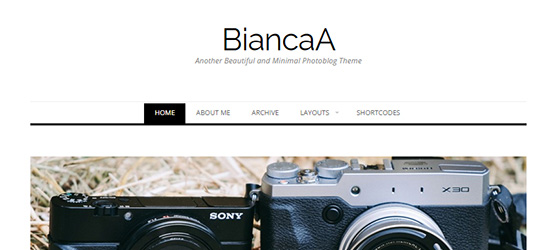 Meet BiancaA- a beautiful and minimal designed WordPress theme suitable for professional bloggers and photographers. It is also flexible and gives you a enough room to bring in changes from your side.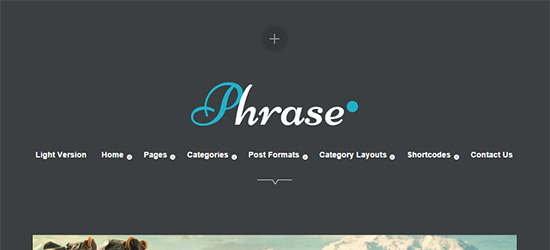 Phrase is a mobile friendly WordPress theme that goes great with magazines and personal blogs. It comes with 10 post formats, 5 custom widgets and millions of other options. You will have a great time with this template and can easily get agreeable results.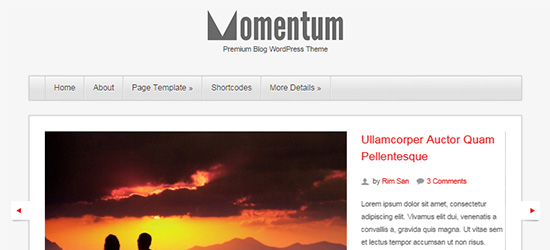 Momentum is a SEO optimized WordPress theme designed for personal blogs and journals. It is quick, slim, intuitive and easygoing. The template possesses all the latest features needed to create a successful blog.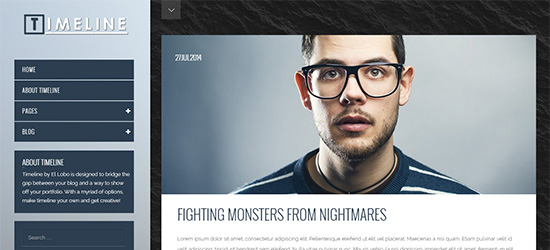 Timeline is a seamless and simple WordPress theme that showcases your work with minimal fuss, in a nice timeline format. The template knows its way around search engines and audience. It is also customizable and welcomes changes with open arms.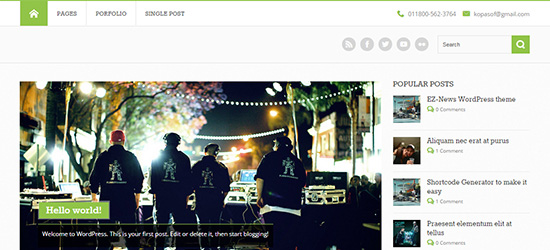 Circle is a multipurpose theme carrying infinite colors options, retina ready display, responsive layout, HTML5/CSS3 tableless design and many other features. It is a great choice for all those who want their content to grab utmost attention.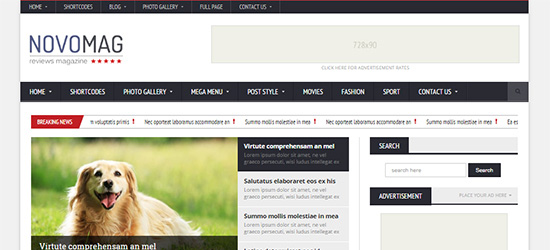 Novomag is a feature-packed theme with its own Banner system, in which you can add images, text, videos or any other type of HTML code. This OrangeThemes merchandize has been designed after putting in intensive research and thus, offers you a flawless platform. Do go for it.
Everett is a charming full-width theme with gorgeous typography and a unique personality. It is a great choice for your blog and will definitely appeal to your readers and audience.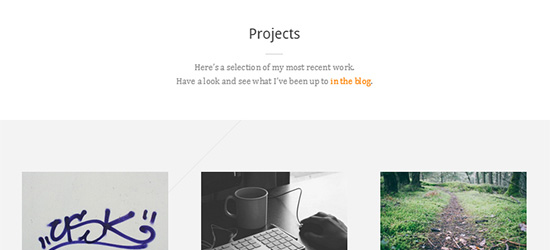 Zephyr, like the cool breeze, soothes you with the demo itself. This is a clean, simple, lightweight and minimalist theme that lets your content do all the talking. It gives you great support throughout your journey and you can easily acquire the limelight.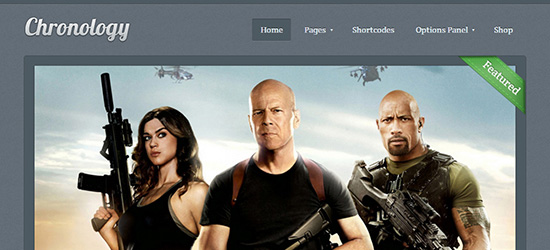 Made by MyThemeShop, Chronology is a timeline-style WordPress theme fitted with a masonry post display. Its customizable and attractive design along with numerous great features give you all the support that will bring your content into the limelight and deliver like a pro.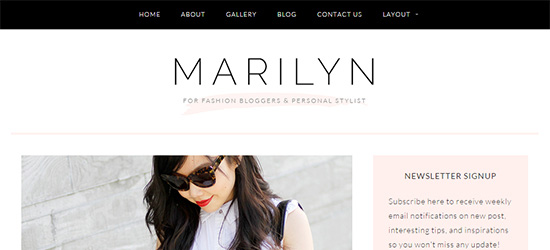 A sophisticated and sweet theme, Marilyn is fit for feminine, fashion, wedding, beauty and similar style blogs. It gives you responsive layout, featured slider, custom header logo, newsletter-signup area, social media icons, Google analytics code and many more features.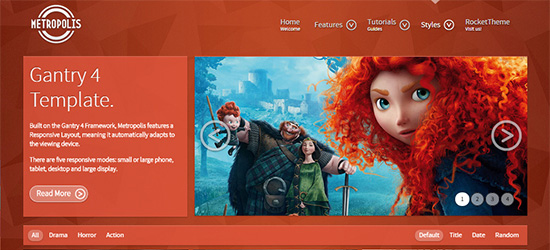 Metropolis, by RocketTheme, is an elegantly designed and colorful theme. It can go with all types of content centric niches and gives you enough fodder to build and maintain your dream blog.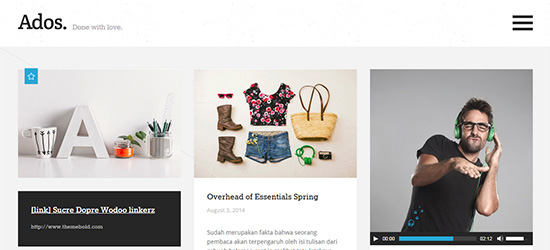 Ados is a neat and mobile friendly theme carrying 4 home page layouts, 8 post formats, responsive design, retina display, translation readiness and many more features. The template is very well designed and completely modern in outlook as well as functioning.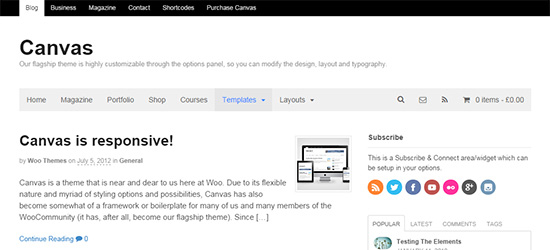 A super customizable WordPress theme with up-to-date features, Canvas is perfectly fit for your blog. It gives you all the freedom to choose the design, layout and typography. You can build your blog in your style and have the assurance that it will work well.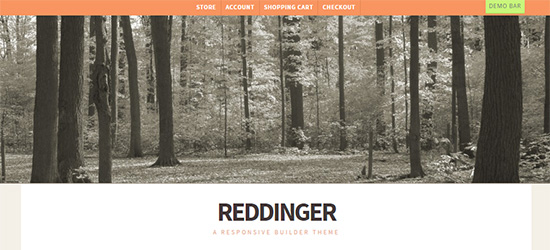 Reddinger is a simple and clean theme with beautiful layout and smart features. It is ideal for your next blog or website. The template is highly customizable and favors all the formulations from your side.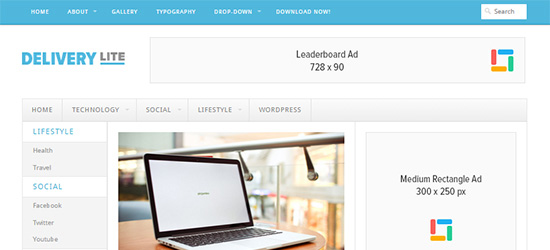 Delivery Lite is an easy-to-use and feature-rich WordPress theme that would do full justice to your blog. This ThemeJunkie template is an all-rounder with excellence in all the departments. You can completely rely on it to reach your goal.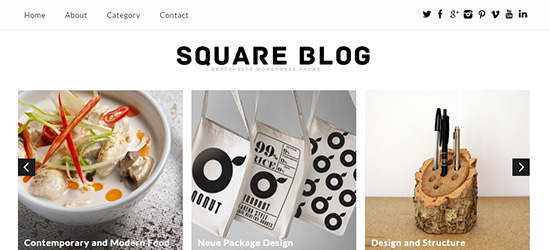 Square Blog is a simple and clean theme with responsive layout. It is a perfect fit for all creative bloggers and gives you great service at an affordable price. The template makes sure you get your place in the cyberspace.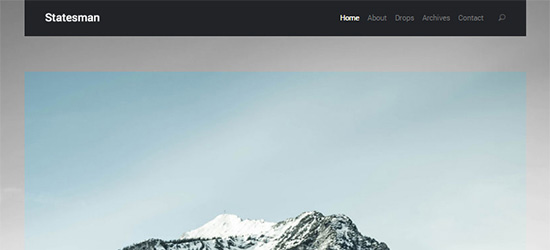 This is an ultimate theme for bloggers and writers. Statesman is elegant and demure with a very firm focus on the written word. It is one theme that you just cannot afford to miss.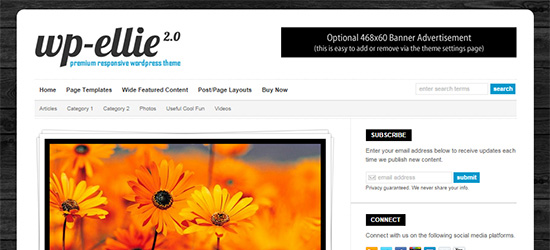 WP-Ellie is a stylish, clean and flexible theme with a simple blog layout. It is very prompt and works with great skill. You can also shape it in your style to get the results that suit your liking.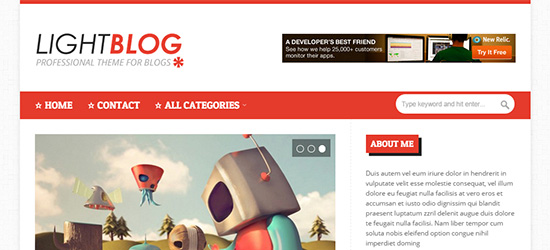 LightBlog is a neat and elegant responsive magazine WordPress theme with complete ability to meet the needs of bloggers. The template is based on HTML5, CSS3 and carries review system, featured article slider, responsive design and many more attributes.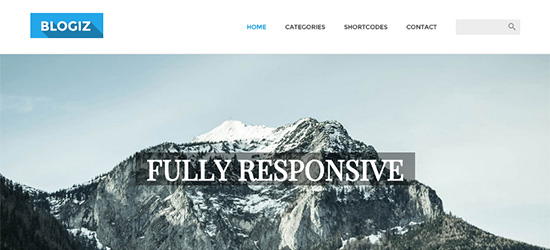 BLOGIZ makes your blogging experience as simple and seamless as possible. This modern, professional and flexible WordPress theme has got every requisite feature in its arsenal and serves you incredibly well.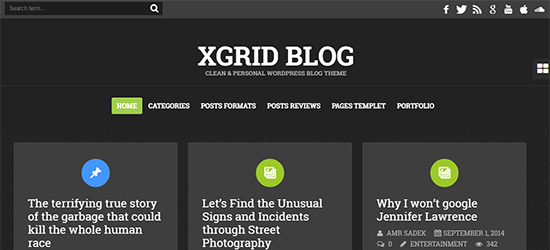 XGrid Blog is a minimal and clean theme with fully professional outlook. It gives you post format support, review system, social counter integration, reviews system, SEO optimized coding and much more.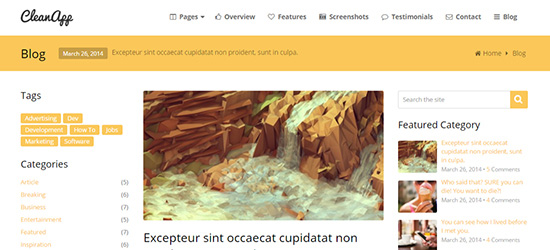 CleanApp is cool theme from MyThemeShop that helps you to showcase and promote your apps. This template is very strong and covers all the attributes that you might need to start a blog. A blog, side by side your apps site, is a brilliant idea and would add more strength to your claims.