Getting Paypal API username and Password
If you are wondering how to get Paypal API  username, password and signature. It's fairly easy, just follow steps provided below with screenshots. Note: Your account must be a Premier or Business account.1. Once you are logged in to your Paypal account. Click profile under My Account Tab, Click selling tools on the left, and then click update API access.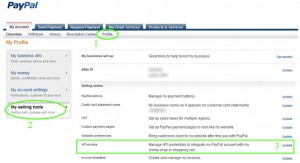 2. On the next page click Request API credentials.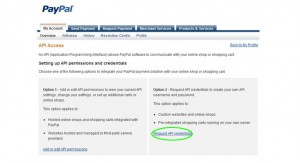 3. Select API Signature on the next page and submit.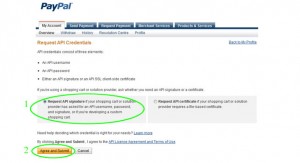 4. That's it, you should find your API credential information, which can be used in all your Paypal store apps.