Written by Kamal Pandey on January 29, 2016, Updated February 2, 2016
In this tutorial, we will look on how to create a registration page using AJAX. We will be using ajax to call the backend in order to avoid page refresh and JQuery to minimize unnecessary validations.

Overview
To continue in this tutorial you will need to create the following files, copy and paste the codes in the respective files and save them in the same directory. The details and purpose of the respective files shall be discussed in later part of the tutorial.
Index.php
Dbconfig.php
Register.php
Script.js
Style.css
After completion, our registration page should look pretty much like so :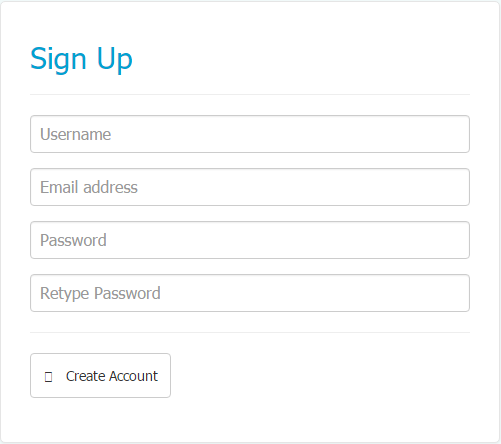 Database Schema
Create a database to store the details of the user. I will name mine "dbreg". You can name anything you
like. After creating the database, add table to it.
You can use the codes below to add table named `tbl_users`.
Index.php
In this file, we have the code which renders the HTML form which is used by users to register themselves. When a user click on submit button after filling the form it will send all the data to JavaScript file where inputs are validated and send to backend via AJAX Post call.
Dbconfig.php
This file contains all the Database configuration that are needed to create a successful connection with the MySQL database.
Register.php
This file contains the code which takes the request sent from AJAX (POST method) to save the data in the database. First, it will read the $_POST variable for available data and they will be stored in local variables. Then, using PDO statements the data is stored in the database.
Script.js
This JavaScript file contains the validation for form data. In order to validate the data we will be using built-in JQuery validation library. Once the data passed through validation script it will make the AJAX call to send data to backend using method POST.
Style.css
The CSS codes are used to add some design to the registration form.
Thank you for being with me till the end of the tutorial.I hope I was able to help you with the registration system. Feel free to share it with your friends and community. I would love to hear from you and any query you have in the comments.
Here is a post I would request you to check: User registration and login with email verification